10 Multifamily Markets to Watch in 2016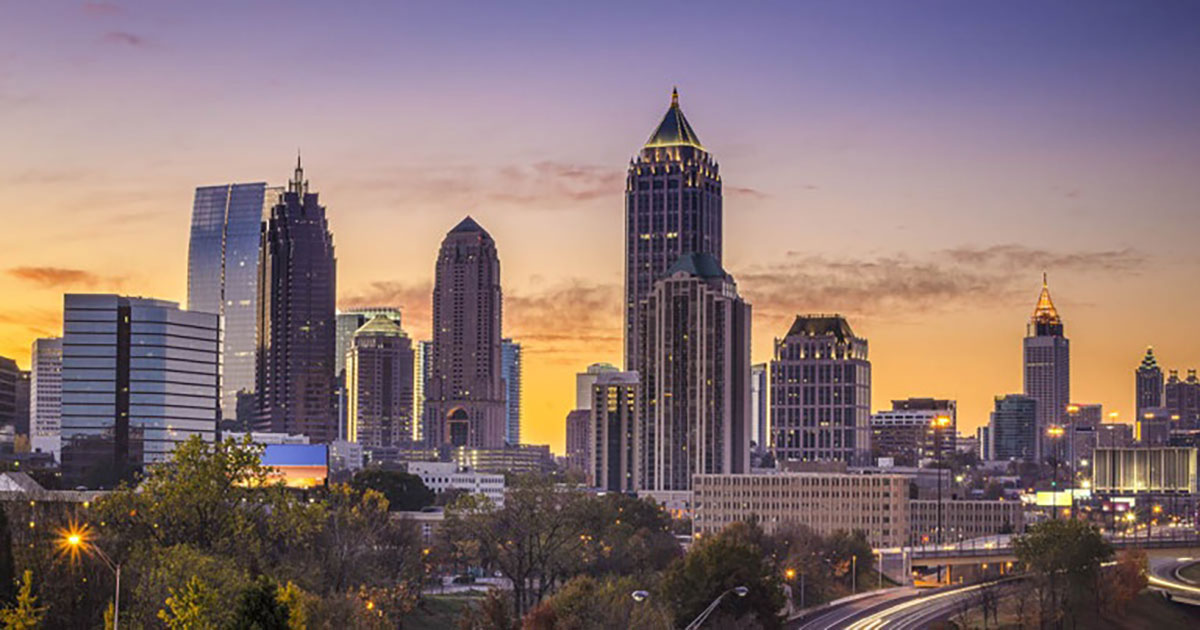 As 2016 looms into view, many markets come into focus as areas that will lead the way for investment and development for multifamily properties. While many annual surveys often tout the big markets, this year, there are both primary and tertiary markets that have real value and momentum as 2016 rolls on. Below, we preview 10 of the markets that are getting the multifamily industry excited in the New Year.
Atlanta, GA
Atlanta is no stranger to finding itself at the center of attention when it comes to emerging markets, though for multifamily in particular, its inclusion on this list is a strategic one. While the lower cost of business does encourage corporations to relocate and contribute to market growth, the real attraction for Atlanta in terms of multifamily comes from the unique position the city finds itself in for 2016.
At the BisNow Multifamily conference at the end of 2015, Atlanta was mentioned as a market to watch because of some interesting insights: Currently, Atlanta is building two sports stadiums resulting in a lot of construction costs. However, once these are complete, construction costs will drop dramatically, resulting in commercial construction going way up. Furthermore, Atlanta's rent prices are raising at an alarming rate: In the 6 months prior to October 2015, the average apartment rent went up 13.2%.
Charlotte, NC
Charlotte, NC is a booming metropolitan with a growing multifamily industry. Charlotte grew in the overall real estate rankings for 2016, up from number seven last year to number three according to the Urban Land Institute. They also include that Charlotte embodies the "18-hour city," with good job and population growth and fairly constant development.
The average vacancy rate for Charlotte apartment homes dropped to 4.8% at the end of the fourth quarter in 2015, and the market's effective rent also grew. Charlotte continues to rank in the top 10 for rent growth and 12-month asking rent growth, and had among the largest 12-month vacancy decrease.
Dallas/Ft. Worth, TX
Specifically for overall development, Dallas/Ft. Worth remains among the most exciting to watch due to impressive growth in employment. The greater DFW area has been on the watchlist for a couple years running due to a business-friendly environment that complements an attractive cost of living.
Near the end of 2015, Dallas saw demand top new supply levels, with occupancy increasing 0.2 points quarter-over-quarter, and 0.7 points year over year, with an occupancy level of 95.5%. This saw rents rise 2.6% over the 3rd quarter of 2015.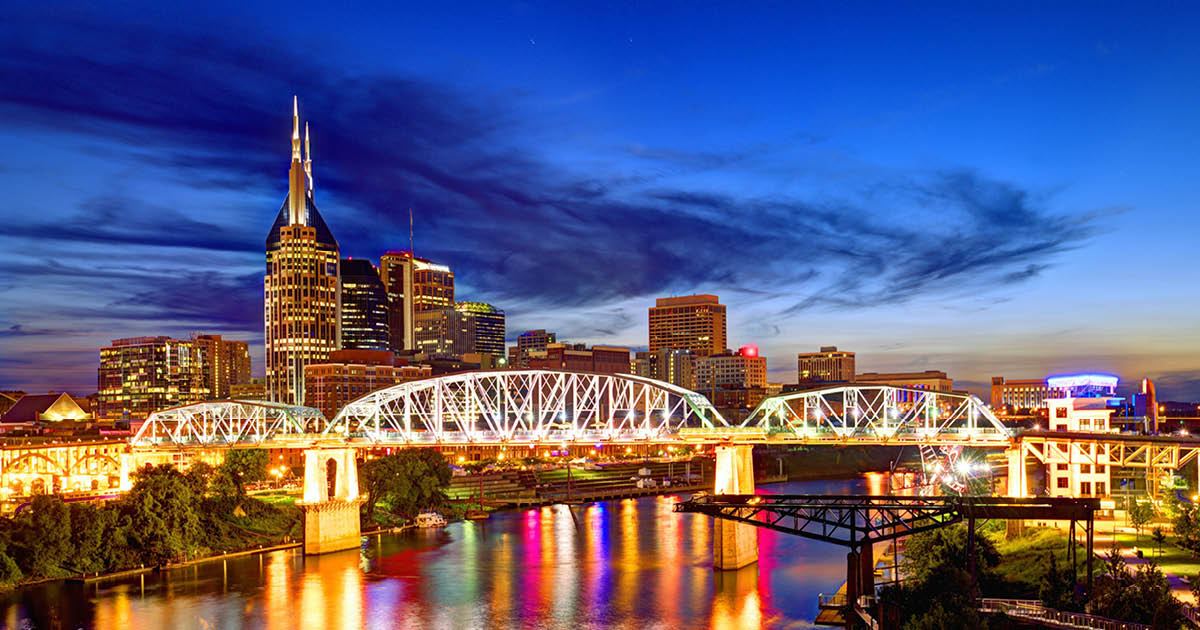 Nashville, TN
Nashville ranked in the top-ten for the first time in investor history by Urban Land Institute, primarily due to record rent growth. In 2015, the rent grew 6.8 percent year-over-year, representing the city's largest growth by a significant margin.
These numbers aren't a one-off, either. Nashville has enjoyed 22 consecutive quarters of positive rent growth, averaging a growth in rent of 4.2 percent. Class B properties have been the highest movers in terms of annual rent growth, but the Music City metro shows no signs of slowing down.
Portland, OR
The surge in Portland's popularity, lovingly ridiculed in shows like Portlandia, points to a larger trend with Portland fast becoming a real estate mecca. In terms of multifamily, in the last five years, rents in the Portland metro area have gone up by an astounding 20.45 percent, the sixth-fastest in the nation.
Due to low vacancy rates, apartments in the Portland area experienced a bit of a boom in development. Rents are still on the rise, with a "top-five performance in 2015 and a two-decade high for the metro."
Orlando, FL
Another city bolstered by job growth, "Orlando's multifamily market is in the midst of a golden era of sorts," with employment growth, population growth, and a demographic shift all helping to bolster the apartment sector. Orlando continues to outperform a number of growth prospects, on pace to see another 4.7 percent growth this year.
There are some studies ranking Orlando as one of the top cities for job growth through 2020, doubling the national average of 1.1 percent- the result of a diverse and dynamic labor market. Year over year, rents in Orlando spiked 7 percent as property managers worked to keep up with the increasing demand for multifamily housing in the Sunshine State.
Philadelphia, PA
Philadelphia is fast becoming a city that's ripe for upper-end apartments. According to rescour.com, "the Class A vacancy rate was at 2.3 percent, meaning the demand for high-end apartments was on the rise." Philadelphia has had consistent population growth for nearly the past decade, and remains in the top five most populated cities in the United States.
However, another reason Philadelphia is an intriguing city to watch is due to the recently passed Philadelphia Job Creation Tax Credit to encourage job creation. This program will provide incentives for job retention and capital investment within city limits, and a credit of 2 percent of annual gross wages paid to new employees. This empowering act will allow people to take advantage of the high vacancies in Class A properties.
Las Vegas, NV
Las Vegas has a high unemployment rate, yet continues to add jobs at an increase of about 2.3 percent, according to the Las Vegas Review Journal. Little expansion in Las Vegas in the multifamily sector has resulted in higher demand, with some estimations that Las vegas may have as many as 5,500 multifamily units ready to come on the market in the coming years.
Denver, CO
Many won't be surprised to see Denver on our list of the most exciting multifamily markets in 2016. Denver, over the past couple of years, has had a rent increase on apartments of 18.1 percent, which is astounding. Coupled with consistent population growth, Denver is poised to continue to be among the most exciting areas for the multifamily industry.
The average apartment vacancy rate has been temperate, growing only to 4.8 percent. Yet, their continuing population growth and the rise in median home price from 2014 to 2015 has many like rescour.com insisting that renting will continue to be a driving force in the Denver economy.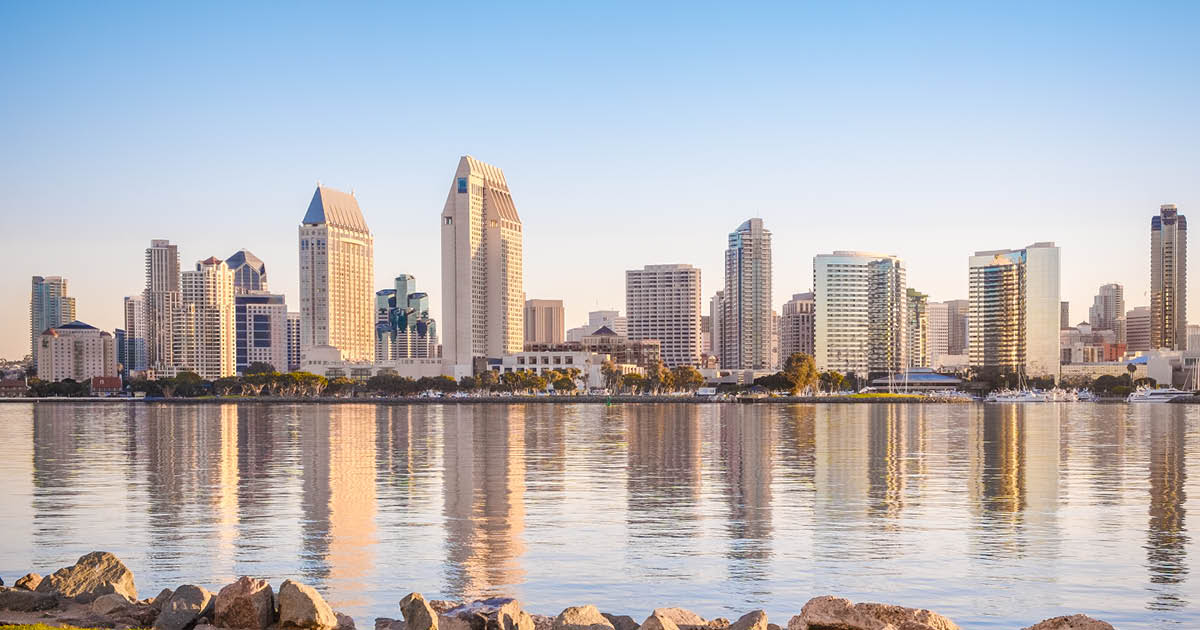 San Diego, CA
Our hometown makes the grade as one of the cities to watch in 2016! San Diego saw a 1.5 percent growth in population as of January 2015, with 1.36 million residents. The California Competes Tax Credit was an income tax that was passed to help business set up shop in California, or businesses already established in the Golden State to stay and thrive.
San Diego has a rental vacancy rate of 2 percent, showing a high demand for apartments in an area with a constant population growth and more and more jobs being created.
What are some cities that you'll be watching in 2016?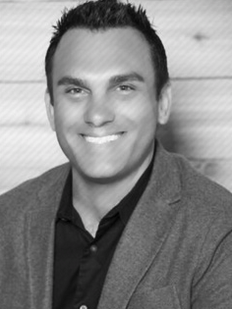 Steven Ozbun
Vice President | Managing Partner
steven@leaselabs.com
---