the 5 most iconic apartment buildings in the united states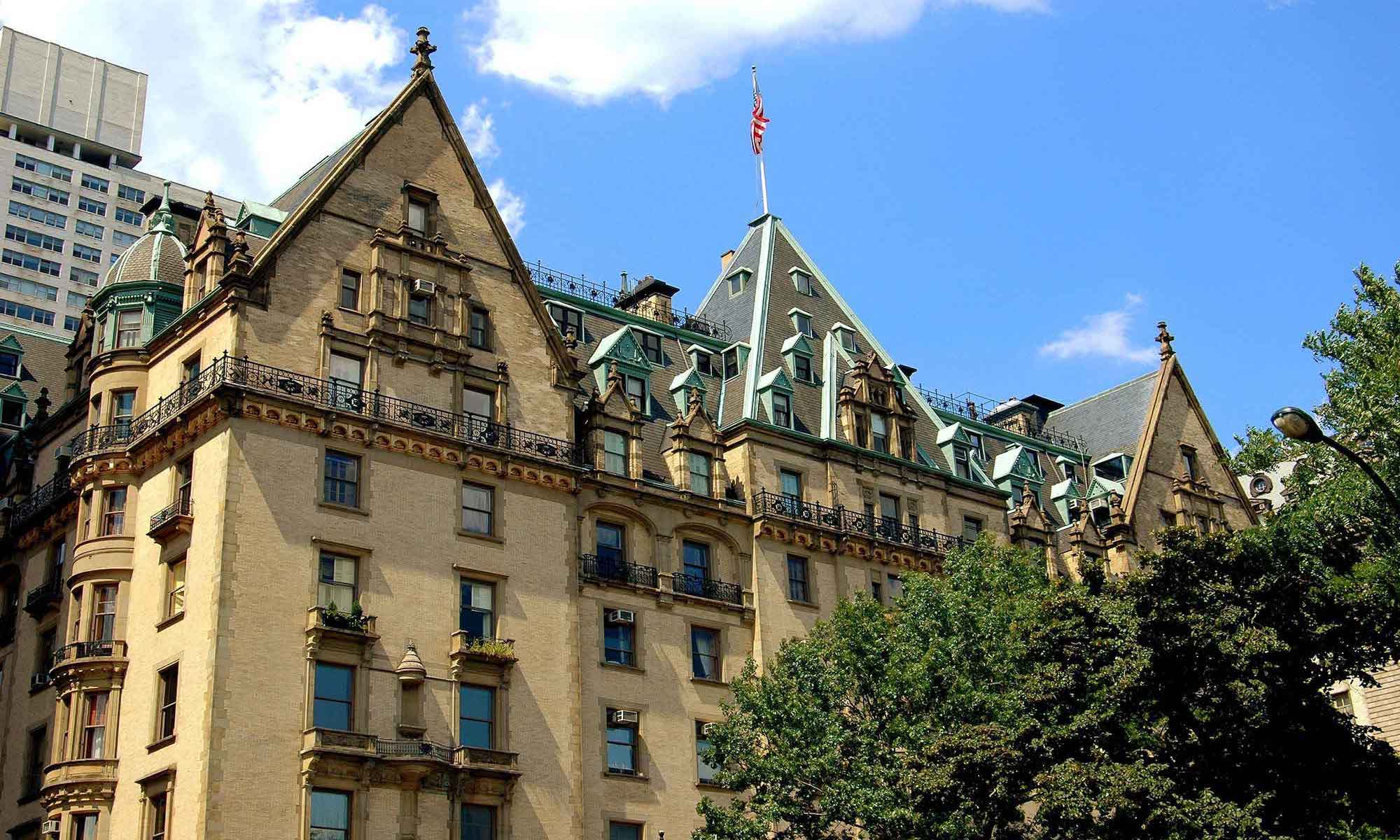 Apartment buildings weren't always a common sight here in the United States. In fact, today's staple of multifamily living was once an innovation. Although multiple unit "tenements" were constructed in New York City as far back as the 1830s, they were not considered to be true apartment buildings, mainly because they didn't include private bathrooms. For different reasons, townhouses also didn't fall into the "apartment building" category of multifamily structures.
By the early 1800s, Paris had already embraced apartment buildings. Architect Richard Morris Hunt liked what he saw there, so he convinced Rutherford  Stuyvesant, one of New York's wealthiest men, to build the city's first apartment building—1869 Stuyvesant Apartments at 142 East 18th Street (aka the "Stuyvesant Flats"), which bridged the gap between tenements and townhouses. This building and other early apartment buildings were referred to as "French Flats" to distinguish them from their tenement predecessors.
There are several other famous apartment buildings across the U.S., most of which are known for their Hollywood connections and celebrity residents, past and present.
1. the dakota
Commissioned in 1880 and completed in 1884, the Dakota (located at 72nd Street and Central Park West) was the first true luxury apartment building to be constructed in New York City. Wholly unique in the world of architecture and even more unique in the world of urban dwellings, the iconic structure remains the gold standard against which all other apartment buildings are weighed. Specifically built to deliver mansion-like amenities to the upper class, the Dakota is comprised of 65 apartments, no two of which are exactly alike and some of which have as many as 16 rooms.
The Dakota has also been home to more than one celebrity resident, including John Lennon, who, on December 8, 1980, was murdered by Mark David Chapman just outside the apartment building's gates.
The Dakota came about when Singer sewing machine magnate Edward Clark dared to build an apartment building that was luxurious enough to coax New York City's elite from their downtown mansions in favor of ultra-modern living on what was then the swamplands of the Upper West Side of Manhattan. Clark, who later designed the Plaza and Waldorf-Astoria hotels, created glamorous apartments that made living under a shared roof as acceptable in Manhattan as it already was in Europe's grand capitals. And that forever revolutionized apartment life in New York City.
The Dakota remains one of the best-known residential addresses in the world, home to dozens of famous artists, performers, and successful executives. The rare sale of an apartment there, usually at jaw-dropping prices, is newsworthy, as is the financial and architectural health of the building itself—a landmark in every sense of the word.
This internationally renowned apartment building is well guarded and is accessible to the public only from the street view.
2. 55 central park west
Best known as the Ghostbusters apartment of Luis Tulley and Dana Barrett (and the point where the evil Zuul enters our dimension), this 19-floor New York City cooperative built in 1929 possesses unique interior and exterior architectural features that set it apart from other apartment buildings.
Considered a contributing property within the Upper West Side/Central Park West Historic District, the building was added to the National Register of Historic Places on November 9, 1982.
In Ghostbusters, the building is said to have been designed by an insane architect named Ivo Shandor, who started a secret society that performed rituals on the building's roof as early as 1920. But in actuality, 55 Central Park West was not built until 1929. Because the movie used the building in 1984, it has since been known as the "Ghostbusters Building," although it was portrayed in the film as being much taller and sporting a different roof.
Well-known residents of 55 Central Park West, which was also home to Walter in Elf, have included Calvin Klein, Donna Karan, and Marsha Mason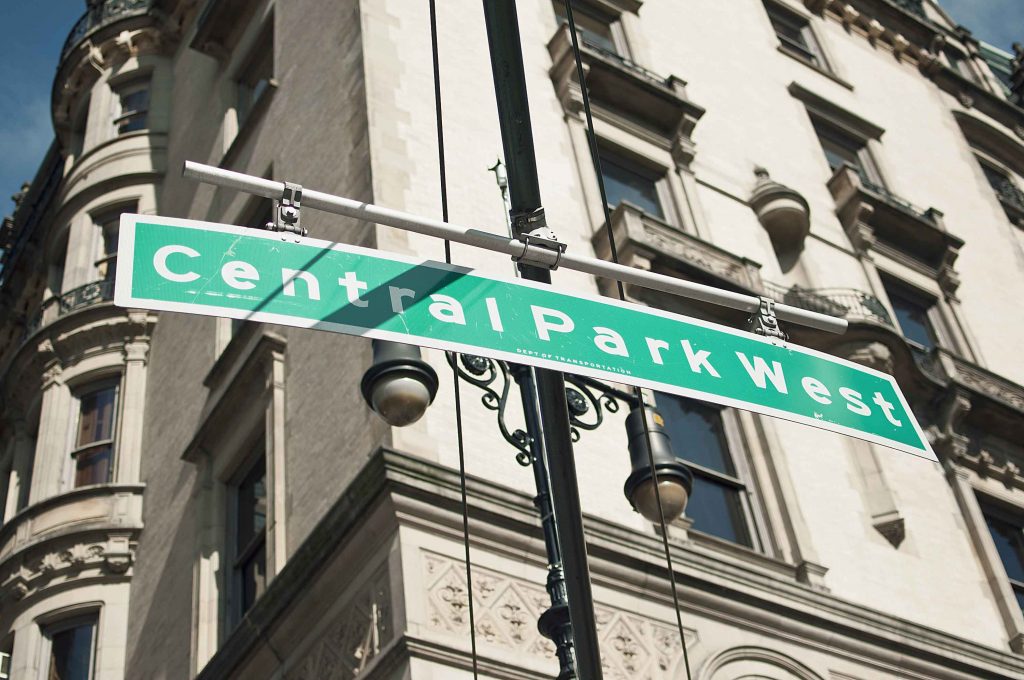 3. 6412-6418 west olympic boulevard
Located in Los Angeles' South Carthay neighborhood, 6412-6418 West Olympic Boulevard is the apartment that screenwriter Archie Coleman (Jeremy Pope) secured for his actor love, Rock Hudson (portrayed by Jake Picking in Episode 6, "Meg") in Ryan Murphy's Netflix series, Hollywood.
The eight-unit building, originally constructed in 1934, fits the late 40's-era setting of the Hollywood series, and its French Normandy-style architecture and breathtaking courtyard are easily recognizable.
4. la leyenda in hollywood
Located on Whitley Avenue in Hollywood, the La Leyenda apartment building has also been seen in the Netflix series, Hollywood. This stunning apartment building, where show-biz hopeful Jack Castello (David Corenswet) lived with his wife, Henrietta (Maude Apatow), features coffered ceilings, carved columns, and elaborate stuccowork.
La Leyenda, Spanish for "The Legend," was designed in 1927 by Leland A. Bryant, who also gifted Los Angeles with the Sunset Tower Hotel, Granville Towers, Harper House, Romanesque Villa Apartments, and Afton Arms. Initially boasting 59 units, the six-story Spanish Colonial Revival-style structure is full of ornate detail, including Churrigueresque carvings, wrought iron doors, and a very decorative fire escape on the front of the building.
During the heyday of Hollywood, stars such as Mary Astor, Bing Crosby, El Brendel, Marie Prevost, Johnny Weissmuller, and Hal LeSueur resided in the La Leyenda apartment building. In more recent years, Flea and Anthony Kiedis of the Red Hot Chili Peppers called La Leyenda home.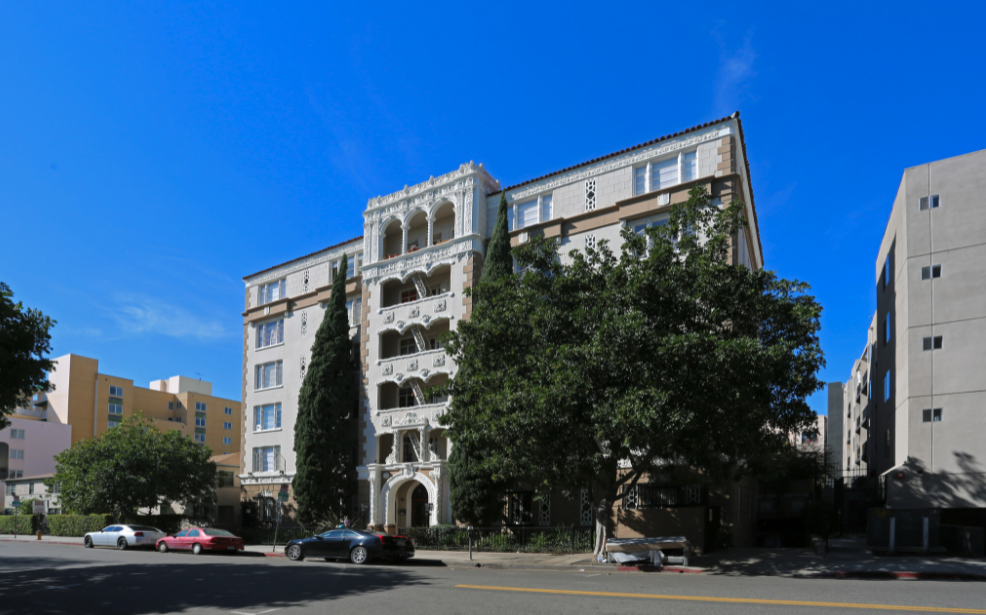 5. chateau marcella
Built in 1928, this 30-unit New York-style apartment building in the Los Angeles neighborhood of Los Feliz, was home to Jon Favreau's character, Mike, in the 1996 comedy Swingers. There is even a Swingers poster hanging on the wall in the building's lobby.
Not only did Jon Favreau live at the Chateau Marcella while Swingers was being filmed, but his real-life apartment in Chateau Marcella served as Mike's apartment in the movie. Tours of the apartment building are not available except to prospective residents.
---
At LeaseLabs, we convert the broken, disjointed customer journey into a single unified strategy. Our products are your multichannel marketing solution with only one goal in mind: driving qualified traffic directly to your website so you can convert leads to leases at a much higher rate.
---