Happy 15th Birthday AdWords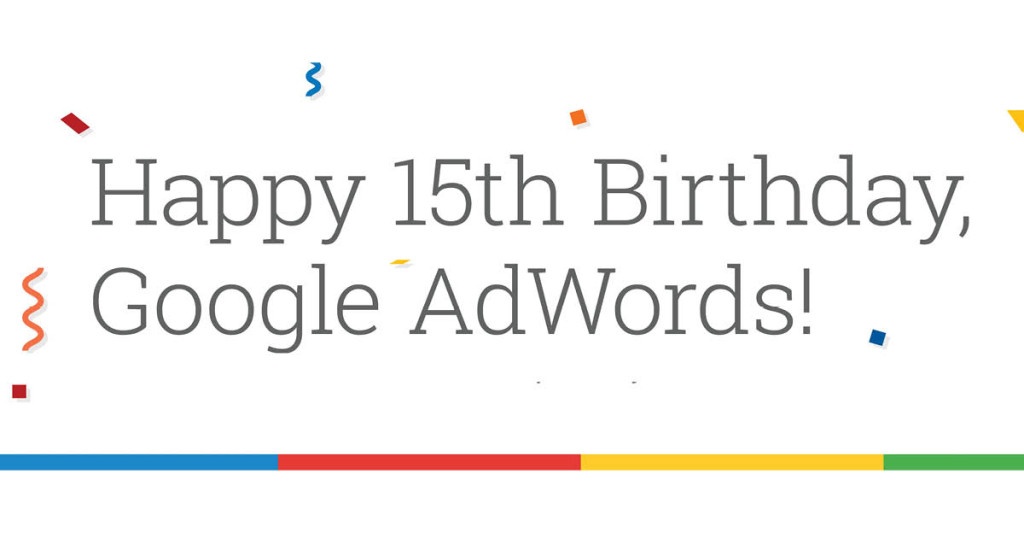 In addition to its comprehensive search algorithm, perhaps one of the most significant business decisions that Google has ever made has been to monetize advertising using a self-serve keyword-based bidding system with the launch of AdWords. AdWords is now a ubiquitous feature to Google's most popular search terms, dotting the top, bottom, and right-hand column of a SERP with paid advertisements. It has cemented itself not only as a prominent feature in search, but also a source that businesses lean on for traffic, sales and exposure, a service that's blossomed to include product ads and a comprehensive display network, and essentially dictated the sphere of online advertising.
Looking back at AdWords and its humble beginnings, it's difficult to see how Google would have been able to traverse the last decade and a half without the monumental business that has opened the proverbial flood gates for search advertising. Below, we look at five things you may not have known about the $60 billion business that is AdWords.
AdWords is #2
As Search Engine Land aptly points out, AdWords was actually Google's second ad platform in the early 2000s, with Premium Sponsorships launching just months before the formal AdWords roll out in August of 2000. Premium Sponsorships was far different than the self-serve bidding format that AdWords uses; instead, this was a ad platform that simply surrendered the top search position on a basis that charged based on impressions. These were sold by an outbound sales team that would directly sell to businesses for ad positions. Eventually, premium ads in the top position while AdWords, still in its early infancy, ran in the right rail where they are seen today.
Shortly after AdWords began to gain steam, it overtook the Premium Sponsorships, completely consuming the program until it was absolved in favor of AdWords. AdWords started with a small beta with 350 advertisers on the platform. Larry Kim, Founder of WordStream, notes that a personal claim to fame for him is that he was the first AdWords advertiser to buy more than $1 million worth of ads!
20 Million Searches
20 million searches may sound like a lot to you and I–in fact, even quantifying any single thing with such a large number seems insurmountable. However, at the time AdWords launched, Google was handling about 20 million searches each day. Now, Google has had to expand its resources so it can support over 3 billion searches each day.
This has meant a revolution in new search algorithms that help Google refine and deliver the organic results that are best going to satisfy a user's query, but it has also meant a revolution for the engine and algorithms responsible for AdWords, an increasingly competitive (and consequently, a growingly lucrative) search space, and a simply more value from the AdWords space.
Mobile Madness
Google notes that over 50% of all of the worldwide Google searches now happen on mobile devices, which has considerably changed the organic and paid search landscape. Some interesting points of note in the infographic below indicate that there has been a year-over-year growth of 100% for "near me" queries, which also points to a user on-the-go.
Mobile hasn't been a straightforward transition for AdWords, often leaning on two different indices for mobile and desktop devices, and as a result, commanding two very separate price points for mobile advertising as opposed to the desktop counterpart.
"For Google that poses a problem," says Marketing Week. "It's cost-per-click rate has been dropping, suggesting brand are still unwilling to spend as much on mobile ads as desktop." Mobile is often cheaper than desktop, but this may be likely to change as users get more comfortable going through and converting on a mobile device. In fact, it may be prudent to track recurring visits on your site using Analytics to see if any paid search traffic played a role in conversions on mobile devices, regardless of whether it was the last interaction.

YouTube Ads
YouTube has been a powerful force in today's media-driven world, and Google's monetization of AdWords has come hand-in-hand with a booming explosion of video content. In 2010, Google launched TrueView ads on YouTube at a time when roughly 15 hours of video was uploaded to YouTube each day. Today, over 400 hours of video footage is uploaded to YouTube every minute.
With such an explosion of content, it's unsurprising that YouTube reaches more 18-34 year-old viewers than any cable network in the United States today. This means that the top companies in the world are all starting to realize the value of advertising on YouTube as opposed to traditional media, further exploding the revenue that Google is collecting from advertisers.
Display & Facebook
Google's Display Network now has over 2 million sites who actively display text ads, image ads, video ads, and mobile ads to users based on a variety of different pre-defined metrics. However, while retargeting and the display network maintain a huge footprint across the Internet, Facebook has emerged an unlikely victor in the battle for image ads.
According to eMarketer, Facebook currently commands about 25% of the image display ads online, while Google only commands about 13% of this space. By 2017, eMarketer predicts that the social networks will overtake the search giant with 33% of the image ads online.
It's clear that the digital advertising space continues to evolve, and the options to advertise to the right audience continue to demand a close attention to detail across a multitude of platforms. For more on how to get the most of your paid digital advertising, contact us today!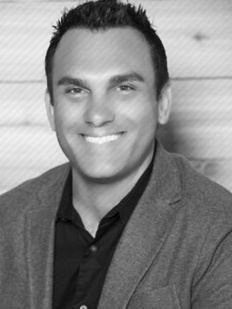 Steven Ozbun
Vice President | Managing Partner
steven@leaselabs.com
---