leaselabs made the inc. 5000 list and achieves 40% growth for the fourth consecutive year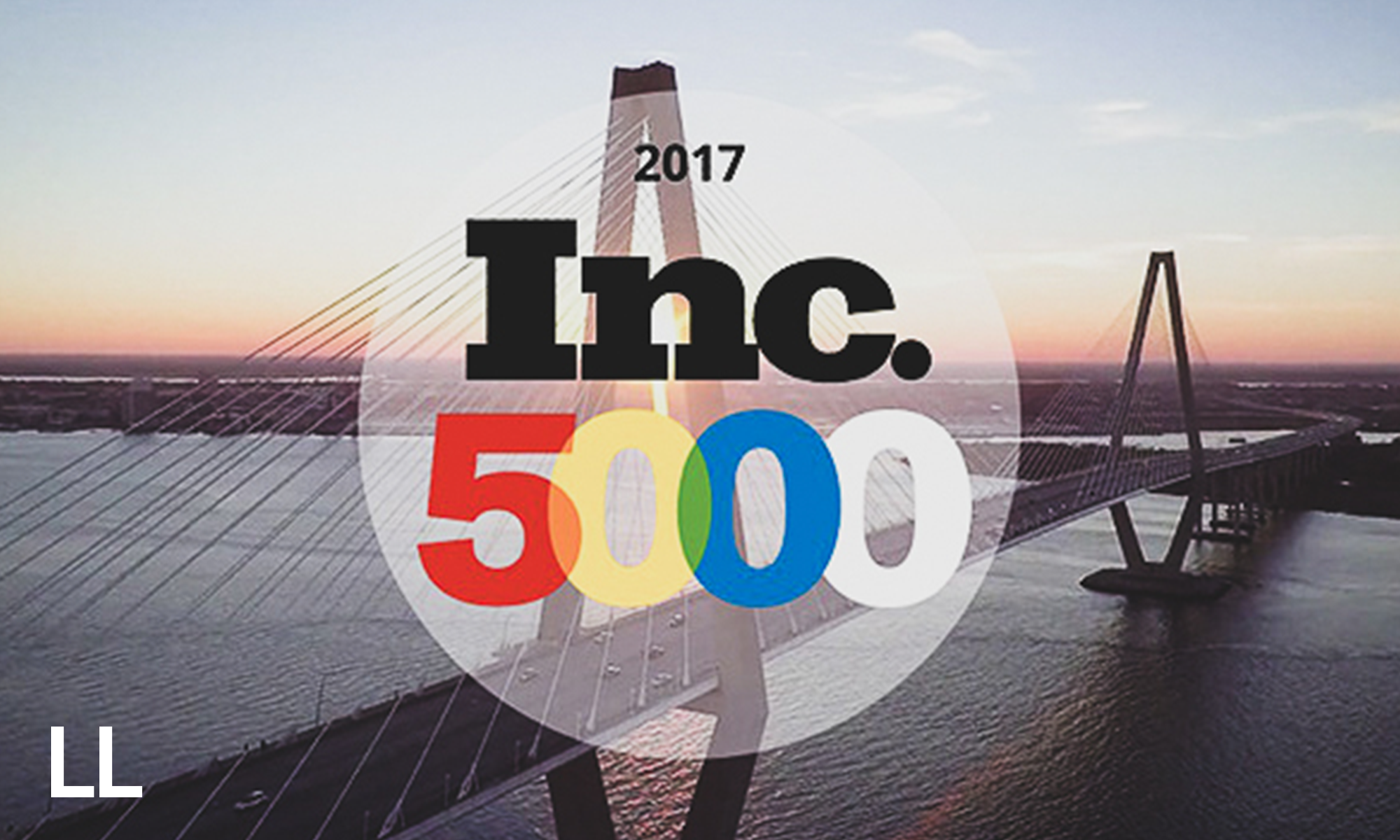 LeaseLabs is pleased to announce its fourth foray into Inc. 5000's Fastest-Growing Private Companies in America's coveted annual list.
Yes, LeaseLabs did it again: For the fourth consecutive year, the multifamily marketing, creative, and technology agency scored another spot on the 2017 Inc. 5000's list of the fastest-growing private companies in America. This year, LeaseLabs rapidly progressed from last year's No. 2,405 spot to No. 1,846!
This annual list, curated by Inc.com, ranks our nation's leading private companies based on the metrics of growth, revenue, and number of new employees added. With 208 percent revenue growth from 2013 to 2016, and a 126 percent growth in employees for that same time-frame, LeaseLabs was able to reel-in record-breaking project numbers. In fact, in 2016 alone, the agency successfully designed and built 400 websites, completed 18 branding projects, and managed more than 500 digital marketing campaigns for its clients.
Dana Zeff, Founder and CEO of LeaseLabs, says, "Only 30 percent of businesses in the U.S. are owned by women, and just a mere 2 percent ever break $1 million in revenue—we soared over $12 million in 2016, so we are obviously extremely humbled, yet proud, of this phenomenal achievement."
To narrow down the submissions, Inc. 5000 analyzes each company's overall revenue growth over a three-year period. In LeaseLabs' case, the accomplishment in achieving a spot on this list validated all the innovative work successfully completed from 2013 to 2016. To put this win into perspective, see what Inc. 5000 has to say about its repeat winners.
Eric Schurenberg, President and Editor-in-Chief of Inc. Magazine, says, "Your repeat Inc. 5000 honors truly put you in rarefied company. Out of the nearly seven million private companies moving the economy forward every day, only a tiny fraction have demonstrated such remarkably consistent high growth."
LeaseLabs is truly a 'rarefied' company. Their commitment to high growth is a huge focus for the agency as a whole. From 2013 to 2016, the agency achieved phenomenal numbers by scaling with strong sales, new strategic leadership, internal reorganizations, and building new marketing technology platforms.
"Scaling within an agency is never simple. But our agile approach to creating thoughtful solutions for our clients works just as well internally as it does externally," explains Zeff.
"It takes a phenomenal team to scale," Zeff continued. "That's why this past year, we hired a new CFO, COO and CTO to help restructure and grow efficiently.  Each new role will not only help continually grow LeaseLabs brand recognition within the multifamily vertical, but will also help grow and mentor our team members," Zeff says.
Last year, LeaseLabs launched a new product, LeaseLabs ONE: Marketing Dashboard, which does away with the complexity of gleaning insights from multiple data sets, and focuses on the most important KPI's for each marketing campaign LeaseLabs clients are running. With LeaseLabs ONE, clients can now see their marketing data across all of their campaigns in "ONE" glance and then dive into deeper data analysis on a per-service basis.
"Marketing technology is a huge passion for me and it's inspiring to be able to share that passion with the team everyday," says native San Diegan, Steven Ozbun, President and Managing Partner of LeaseLabs. "It's such a joy to employ and grow our robust team comprised of local San Diego talent to continuously push the boundaries of marketing, technology, and creative."
As for this year, LeaseLabs launched an additional new service, Reputation Management, which includes a custom dashboard that aggregates resident review data and listing accuracy, as well as end-to-end management of all reviews written on their client's online directory accounts. Lastly, the agency relaunched and rebranded its PPC management services, now coined The Search Marketer.
An event that's also shaped our organization this year was creating values that not only drive our culture, but become implemented in new-hire onboarding. Further, these values were created to withhold the standard of managing our stellar client relationships. The values are as follows: We Care About People; We Create Better Results; We Do What We Say; and Together We Make It Happen.
LeaseLabs is proud to stand alongside the 4,999 additional companies on this list who have also achieved amazing growth, and feel honored to represent the multifamily marketing industry for the fourth year in a row.
Interested in learning more how LeaseLabs can give your company the competitive edge in digital performance? Fill out the form below.
---
At LeaseLabs, we convert the broken, disjointed customer journey into a single unified strategy. Our products are your multichannel marketing solution with only one goal in mind: driving qualified traffic directly to your website so you can convert leads to leases at a much higher rate.
Are you ready to take control of your brand?

---