Thursday February 6, 2020
lessons from super bowl 2020 ads: digital share of voice drives brand strategies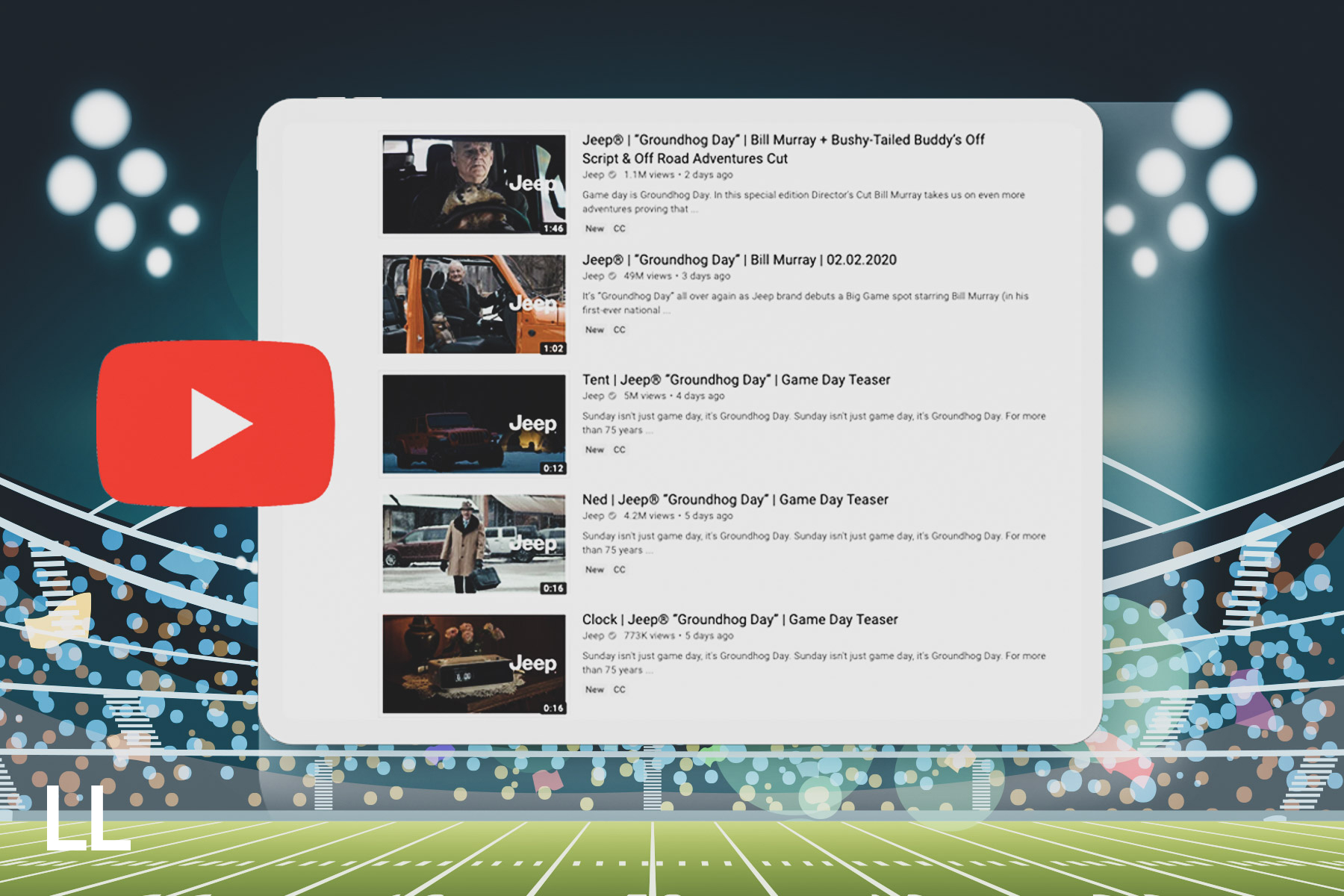 As the digital advertising revolution continues, one area where television has always been able to claim their supremacy is during major sporting events – particularly the Super Bowl. Having some of the most expensive advertising slots in existence with one of the largest audiences every year commands huge bragging rights. Over the past few years, consumption trends have changed the game. TV commercials are not the primary influence driver for brands placing commercials anymore. Shock Top CEO James Kirsch once went so far as to claim that "more important than our Super Bowl commercials were the digital elements surrounding the campaign" in an interview with Google.
the rise of streaming and the change in consumer intent
TV viewership, where the famous Super Bowl Ads have primarily been viewed, is declining. According to Nielsen, the number of football fans tuning in from their televisions decreased by over 5% from last year, which is the smallest audience the big game has garnered since 2008. However, thanks to a 20% increase in unique devices tuned into the big game, viewership across all platforms, including streaming and digital, set a record year for the largest audience in Super Bowl history.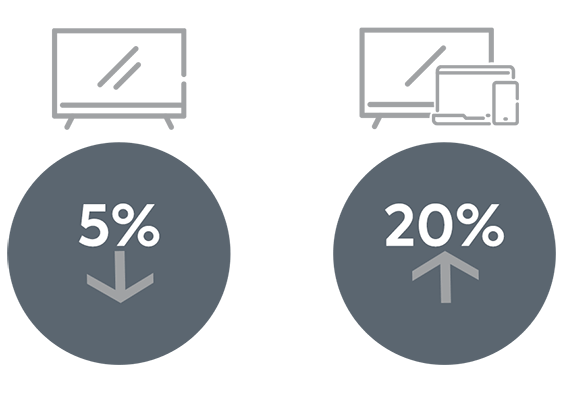 A study last year by Techcrunch identified that fewer than half of the viewers were tuning in to watch the actual game. 27% showed up just to hang with friends and/or watch the halftime show, and a whopping 23% were primarily interested in the infamous Super Bowl commercials.
This presents an opportunity for advertisers to tap into one of the largest audiences ever with a personalized experience and to drastically extend the shelf life of their super bowl campaigns beyond the 30 second commercial.
what is digital share of voice?
Digital share of voice is the new measurement success for ad campaigns since the rise of digital channels. Using digital activity on social media, search engines, and internet video providers, marketers can assess how much an ad resonates with viewers before, during, and after the big game. Brands are primarily turning to social media for engagement indicators (such as likes, comments, hashtags, and shares) to understand if viewers were reached and influenced by their campaigns.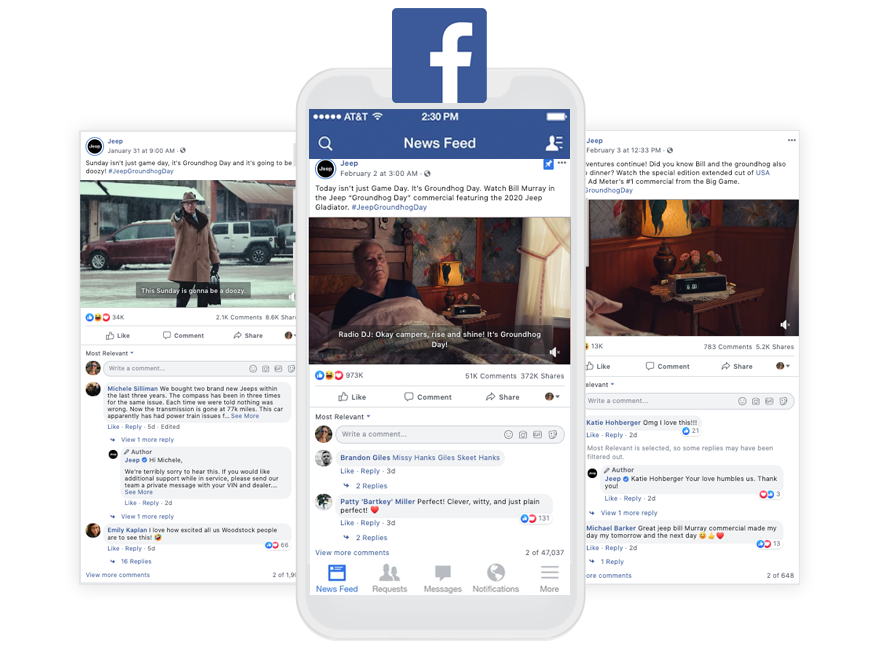 iSpot TV, using digital share of voice, calculated that Jeep garnered almost 15% digital share of voice with nearly 75,000 total social actions. Although this was not the ad seen by the most eyeballs on TV, Jeep leveraged an effective pre and post game social and video strategy to amplify their Jeep Gladiator spot, generate user engagement through the hashtag #jeepgroundhogsday, and promote their star celebrity spokesperson Bill Murray well ahead of game time.
key takeaways
If there's one lesson we can take away from the super bowl this year, it is that with great challenges comes great opportunities. When consumption trends change, your metrics for success must change with them in order to drive the success of your marketing efforts.
With TV viewership declining, advertisers were forced to find a solution to ensure their efforts are effective. Nowadays it takes more than just one creative and high-priced commercial to truly stand out. By identifying engagement metrics to measure digital share of voice, brands like Jeep were able to migrate from one advertisement that lasts 30 seconds to a full week-long experience that continues to reach and influence audiences well after the game day.
---
At LeaseLabs, we convert the broken, disjointed customer journey into a single unified strategy. Our products are your multichannel marketing solution with only one goal in mind: driving qualified traffic directly to your website so you can convert leads to leases at a much higher rate.
Are you ready to take control of your brand?

---