3 Hot Apartment Amenity Trends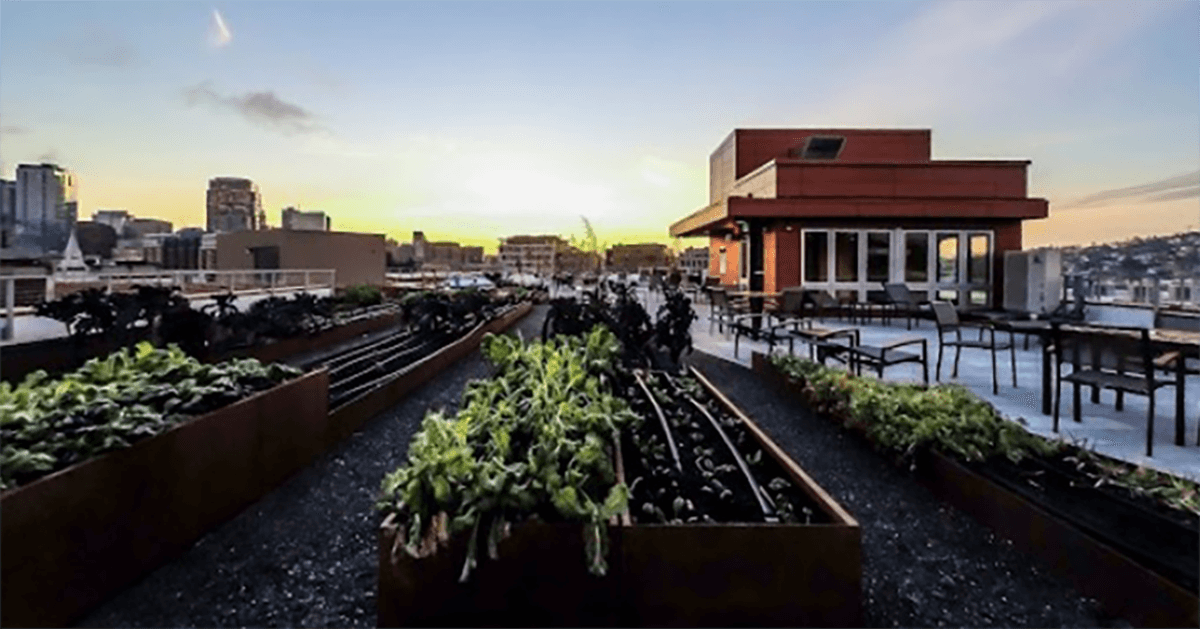 In recent years, we have seen many changes in the design of multifamily developments. Gone are the days where simply offering a fitness center allowed you to stay on the cutting-edge; now residents are looking for exclusive yoga studios and weight training classes. Apartment communities' amenities are in an arms race, and developers are continuously adding bigger and better to compete. So what are some of the fresh designs we're seeing in new multifamily communities?
1. Pet-Friendly Amenities
After most properties avoided pets for years, they are starting to warm up to our furry friends. This welcoming of animals ended up attracting more residents; but today, just allowing them in isn't enough. Residents want specific amenities for their pets, like dog parks and pet washing stations. In some communities, management is offering even more niche amenities for pets. MiMA Luxury Apartments in Manhattan went one step further and introduced "Dog City" to their residents, a pet spa on the third floor offering everything from dog walking and boarding to veterinary care. Pets are considered a part of families, and their quality of life directly influences the resident's enjoyment of their living community.
2. On-Site Produce Gardens
Renters are also looking for a place to get their green-thumb fix. Accompanying a sustainable food trend, more residents are opting to grow their own produce, free from many outside harmful contaminants. This can pose a problem with the often limited outdoor space available in multifamily communities. Many properties are choosing to implement "urban farming" gardens on their roofs, allowing residents to grow herbs, veggies, and other produce on-site.
The Stack House Apartments in Seattle offer a great example. They transformed their roof into a huge production farm, growing a wide variety of greens on-site. Produce is offered free for residents, and weekly newsletters keep them informed of garden happenings, new available produce, and related recipes.
Continental Properties' new eco-conscious Rocky Hill Community will also be implementing organic cut flower gardens for their residents. "We are specifically selecting plant varieties that will be in season throughout the year," shares Cheryl Desmond, Rocky Hill's Community Manager, "Our current and prospective residents are thrilled with this innovative addition to our neighborhood." The community also plans to host several horticulture classes exploring their garden's offerings.

3. Co-Work Space
Millions of residents, or 2.5 percent of the American workforce, are now working from home, and this number increases every year. Many multifamily communities are adapting to this change, building in communal work spaces for their residents equipped with fast WiFi connections, printers, and computers. Recently, property companies have partnered with co-working start-up company WeWork to create an all-inclusive work-live community for freelancers, remote workers, and other telecommuters. This community, named WeLive, offers residents dynamic "innovation hubs" with ample work space for collaboration and networking.
Residents are seeking an all-inclusive lifestyle now more than ever. In addition to the urban living where everything is in close reach, developers are also continuing to build coffee shops, restaurants, and other entertainment on site. Renters want to spend less time commuting and more time creating a balance between career and lifestyle. Amenities like these help to better bridge the gap for residents, increasing your overall resident satisfaction and retention.
---