Tuesday December 31, 2019
a look back at 2019 with leaselabs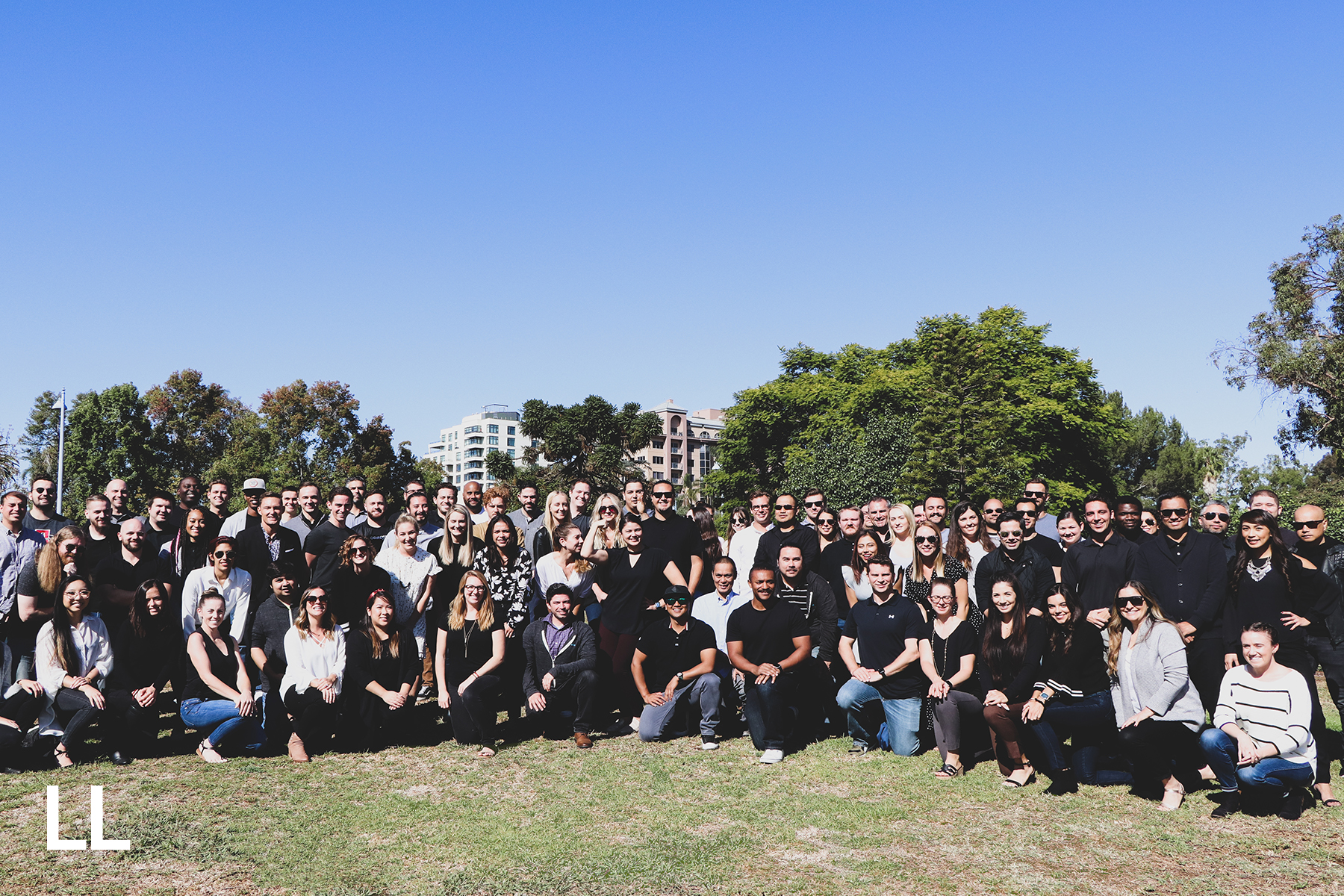 As we begin to look ahead to 2020, we'd like to share a few of our favorite moments from 2019. 
leaselabs goes platinum
LeaseLabs® has been a leader in the marketing and multifamily industry for over 10 years. To commemorate LeaseLabs celebrating this monumental milestone, we've gone platinum. This new evolution of the brand pays homage to our culture and history while celebrating our new RealPage partnership and future with a fresh spin on our brand identity, color palette, and logo.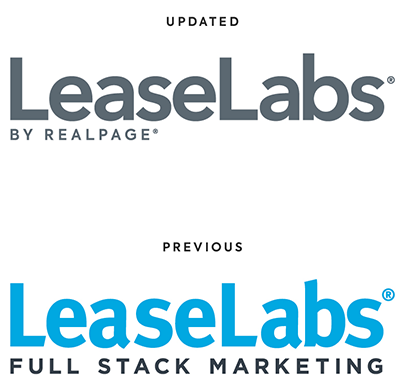 trade shows
This year, LeaseLabs had the pleasure of attending many events across the country, allowing us to catch up with friends and colleagues as well as create relationships with new companies throughout the multifamily industry. Our team made their way from coast-to-coast providing information on the latest multifamily marketing trends and educating others on our GoDirect marketing approach. We debuted a brand new booth design at NAA Apartmentalize, showcasing our Platinum branding. Here are some highlights:
social media summit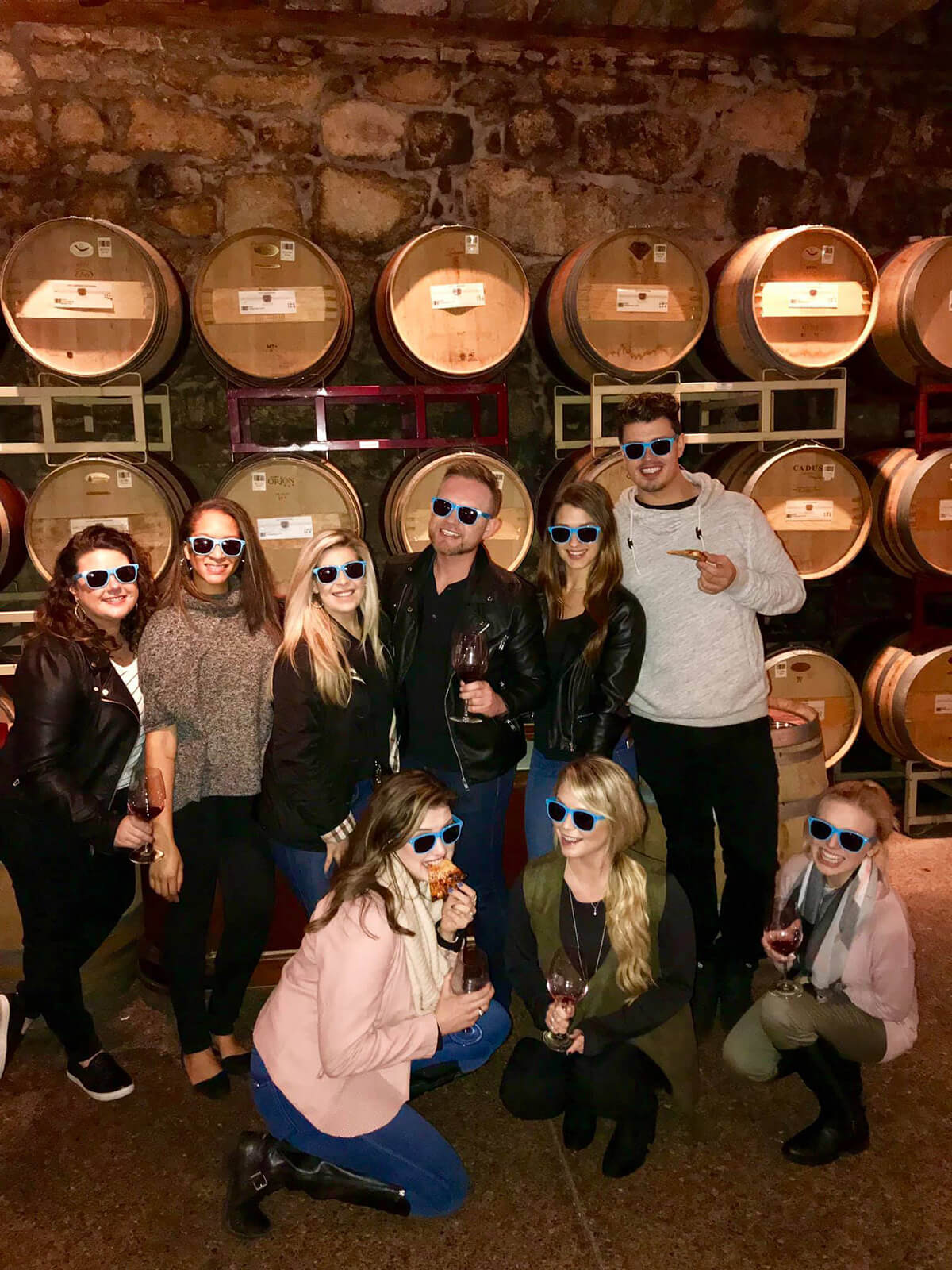 mica
mica was the first annual Multifamily Innovation Conference in Atlanta and was a great success, with the help of celebrity guest Fredrik Eklund.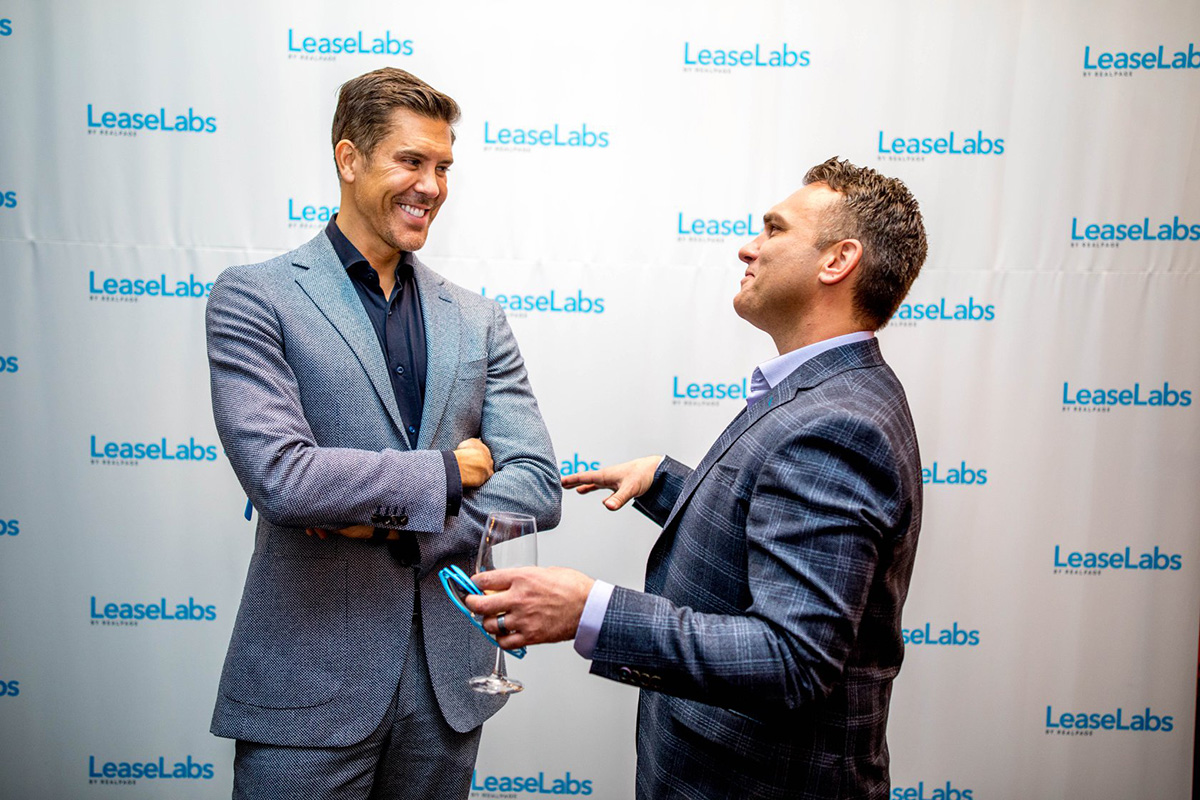 campus connex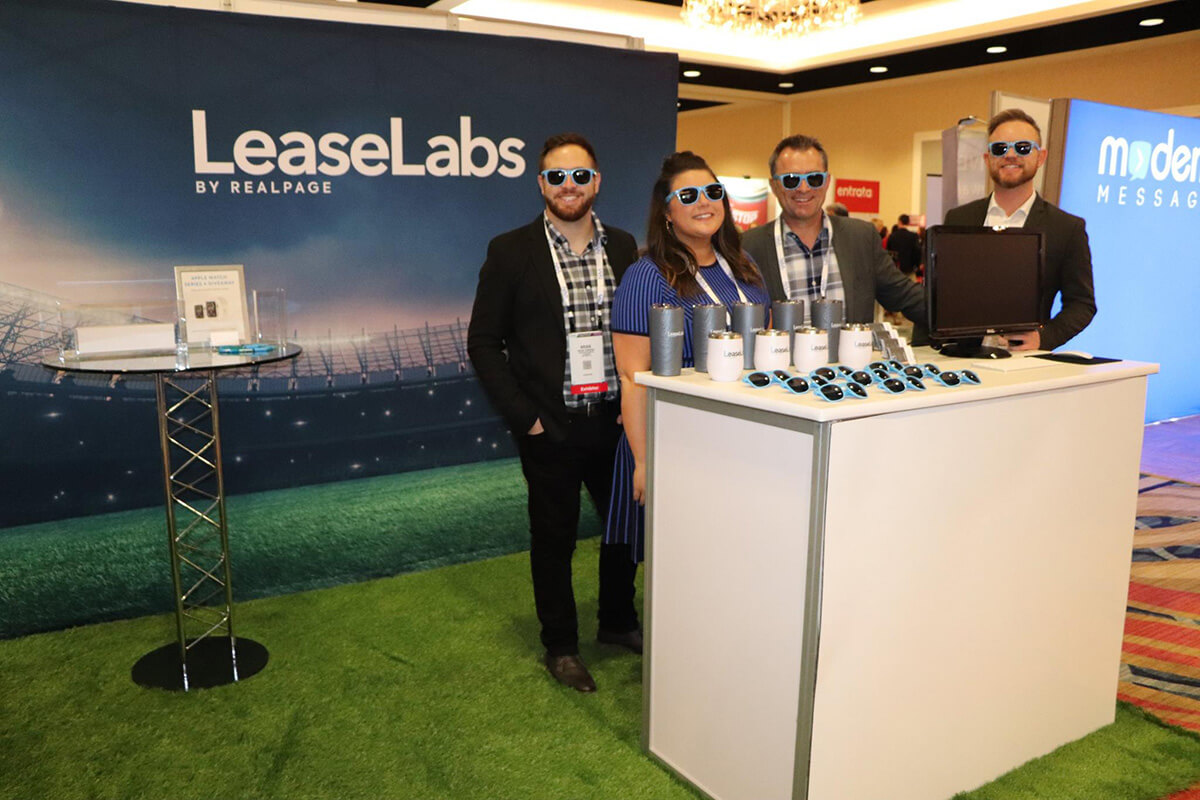 apartment innovation and marketing (aim)
Leaselabs hosted an exclusive VIP dinner at TomTom in West Hollywood.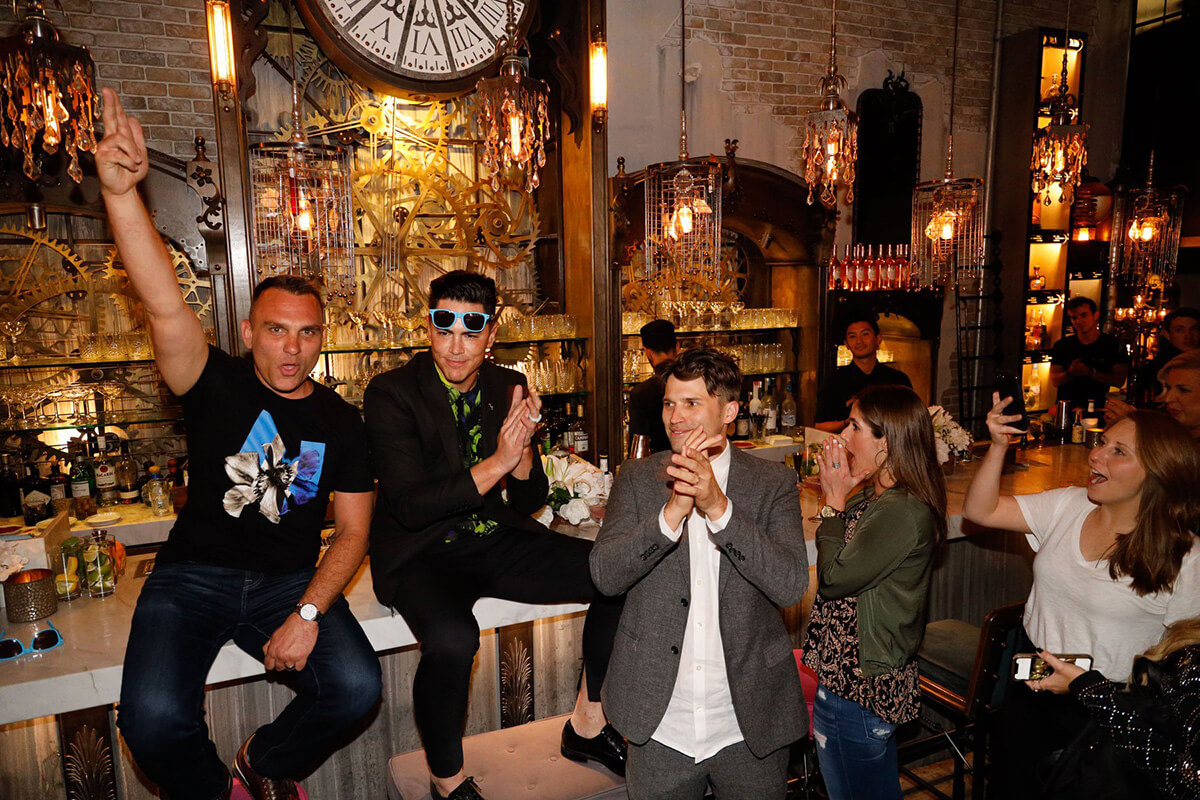 naa apartmentalize
We went down the rabbit hole with everyone at The Mile High Wonderland Experience with our special guest, Mario Lopez.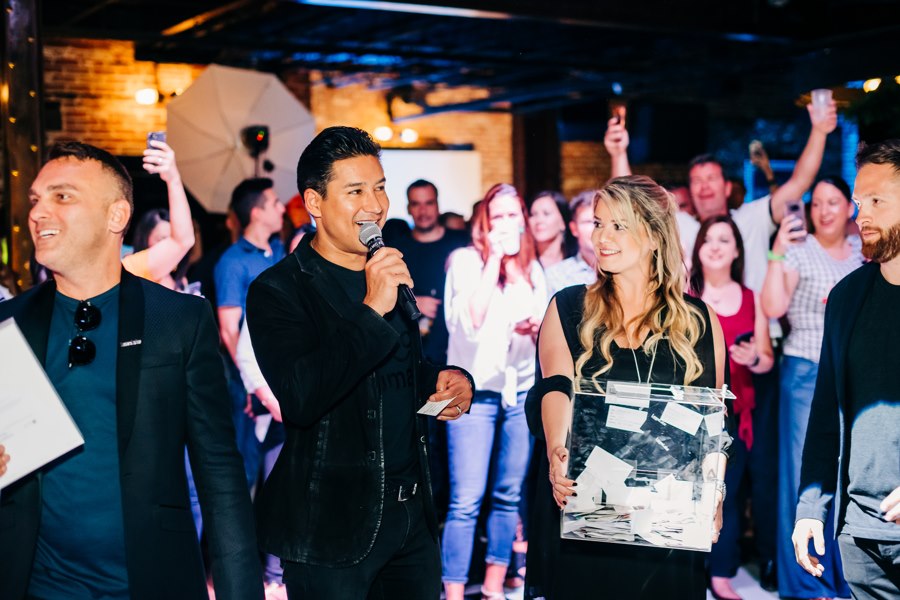 nmhc optech conference 
LeaseLabs by RealPage hosted an exclusive VIP dinner at Oak in Dallas.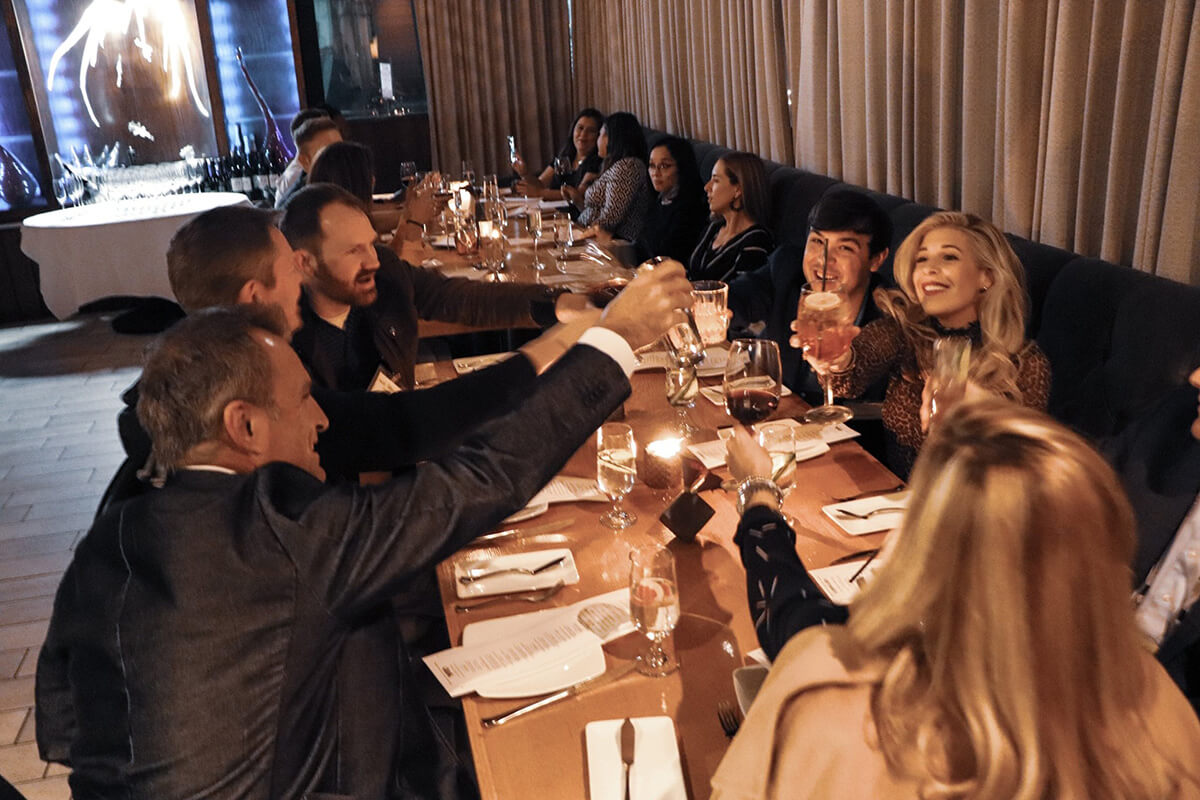 philanthropy
This past November,  LeaseLabs' set out a goal of assembling 805 peanut butter & jelly sandwiches for Father Joe's Villages, a homeless shelter in San Diego that distributes free food daily to those in need. The number 805 represented the 805 million people that go hungry around the world every year. As a team, we exceeded our goal by assembling and donating a total of 1,161 peanut butter and jelly sandwiches! For the holiday season, our team participated in Toys for Tots donating to America's less fortunate children.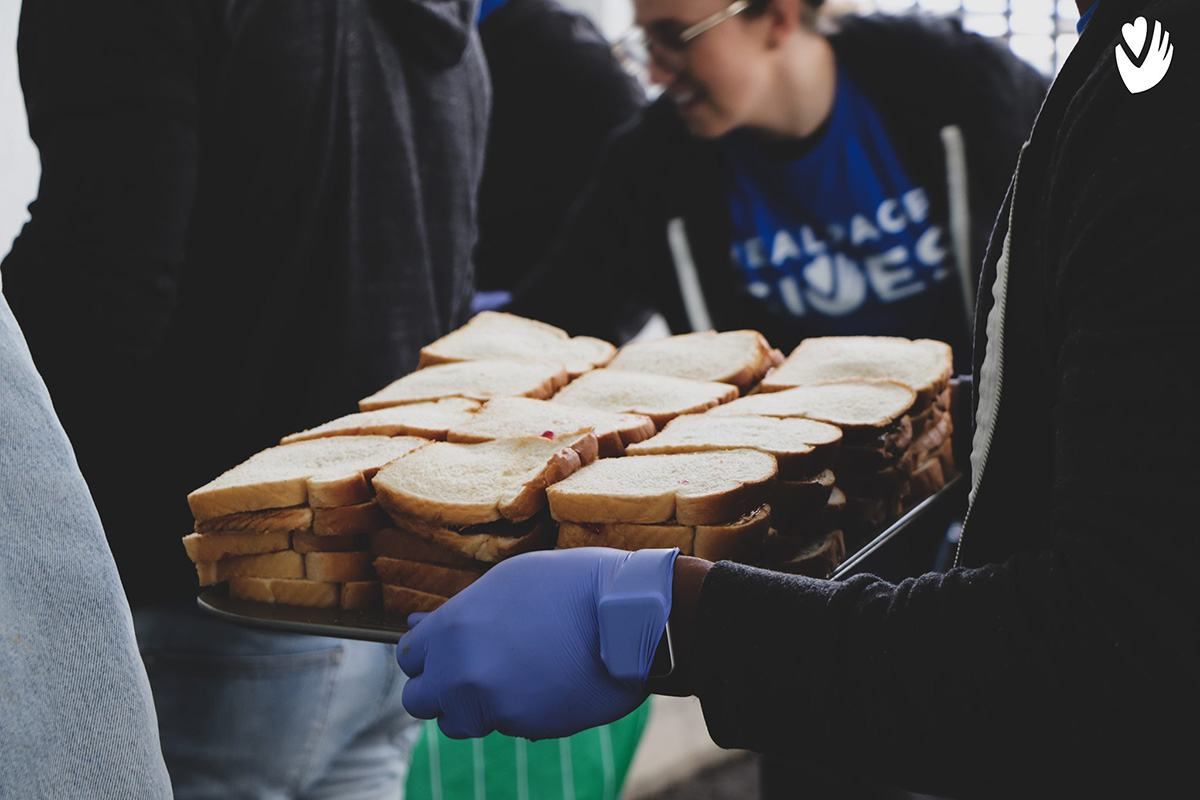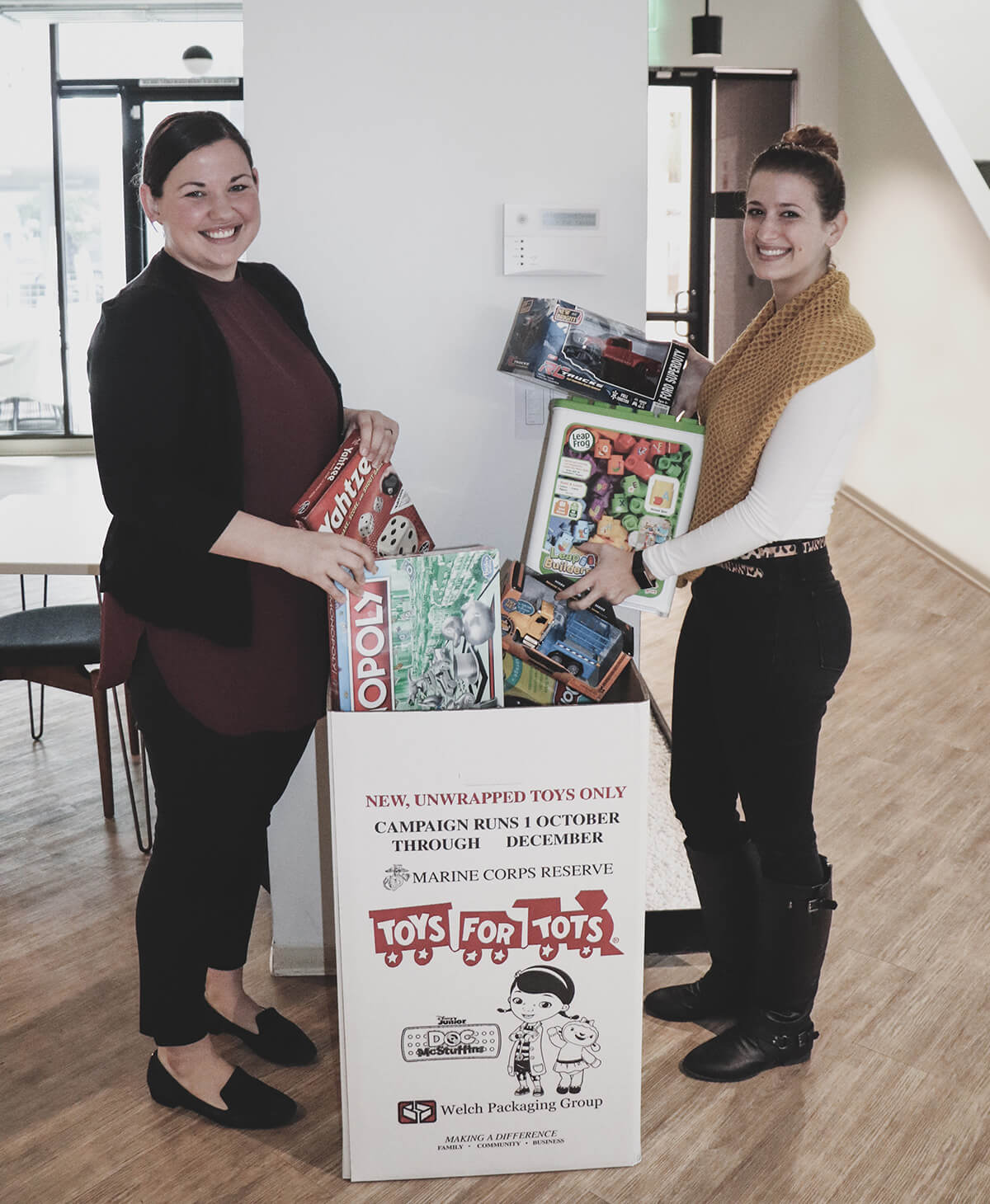 our work
Check out some cool stats from this past year:

Below are a few examples of the projects we worked on this past year:
custom websites
University Hill's one of a kind, new Durham apartments feature high tech amenities, spacious interiors, and a uniquely integrated location providing everything at your doorstep.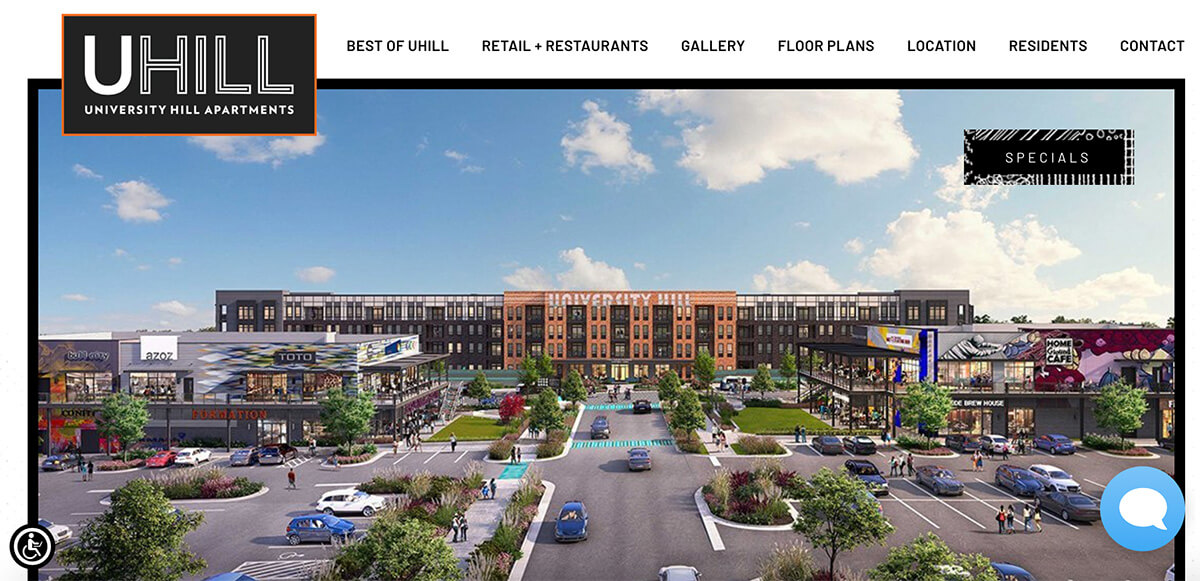 Lincoln at Wiehle Station is a new community of luxury apartments for rent in Reston, VA. From sophisticated, bright, contemporary apartment homes to gorgeous resort-style amenities, these apartments are the talk of the town.

branding
Parkside by Lincoln Property Company is located within the Overlake district of Redmond, and is located across the street from the 500 acre Microsoft world headquarters.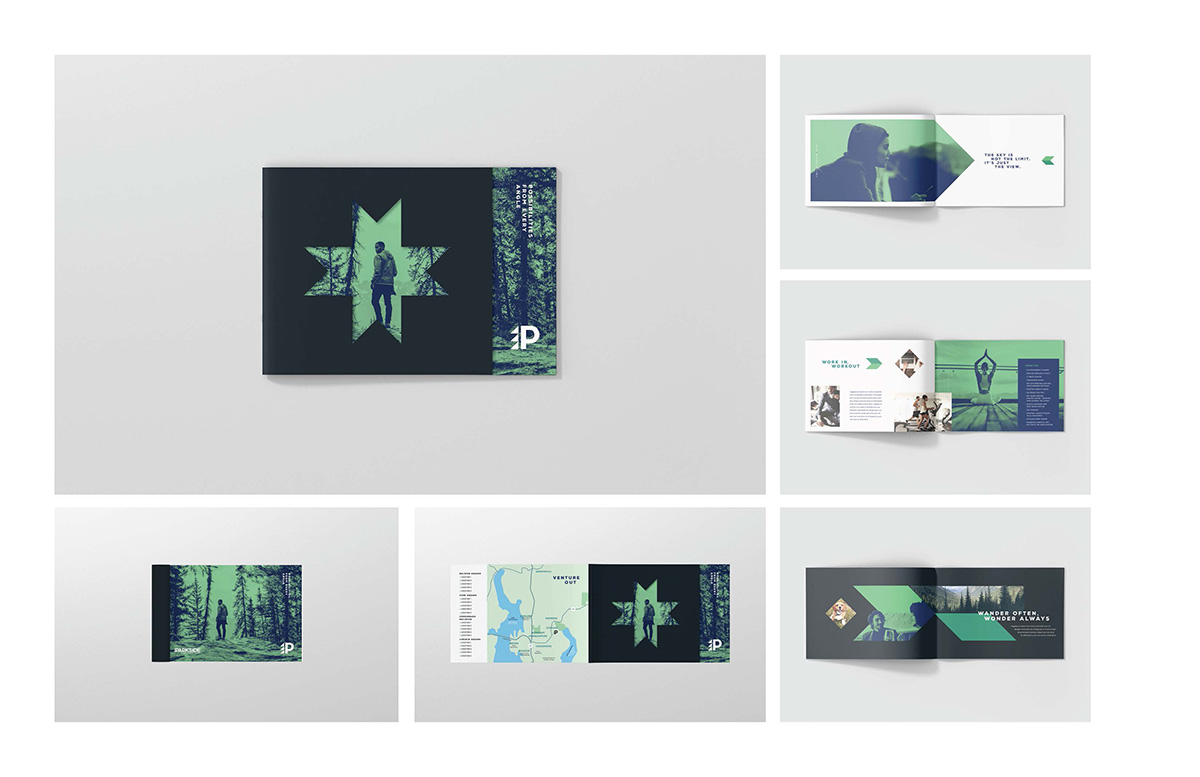 BLVD is a new build in the North Park neighborhood of San Diego, California. The architectural plans for this project truly defines the BLVD as 'one of a kind' gem. The design plans nod to the arts while being 'cool' and 'hip'.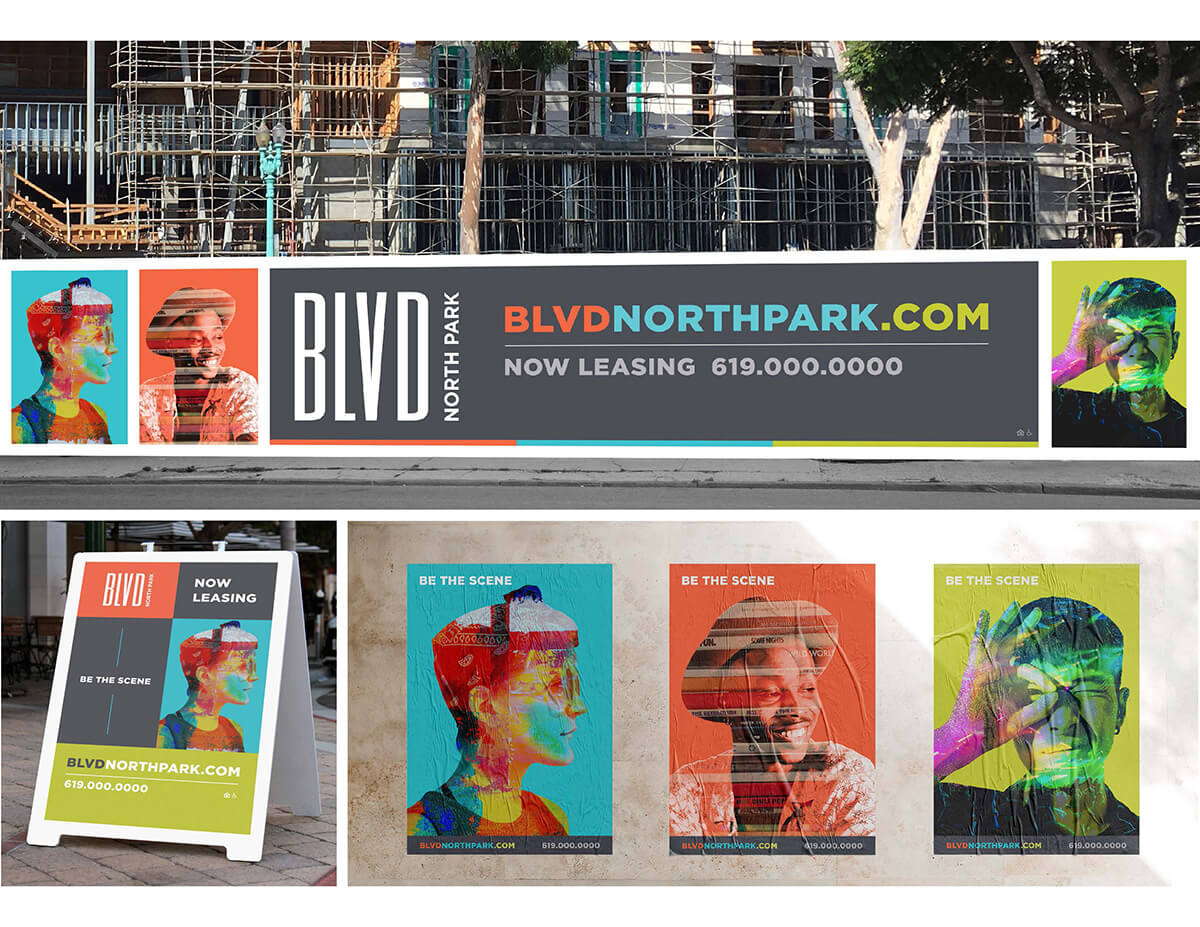 watch our latest project showcase video here
the future
We can't wait to see what 2020 has in store for us! Our team is thankful to everyone who helped make 2019 the best year yet!
If you would like to stay on top of current LeaseLabs news, update's or industry-leading blog posts, subscribe to our LeaseLabs Blog here. 
---
At LeaseLabs, we convert the broken, disjointed customer journey into a single unified strategy. Our products are your multichannel marketing solution with only one goal in mind: driving qualified traffic directly to your website so you can convert leads to leases at a much higher rate.
Are you ready to take control of your brand?

---