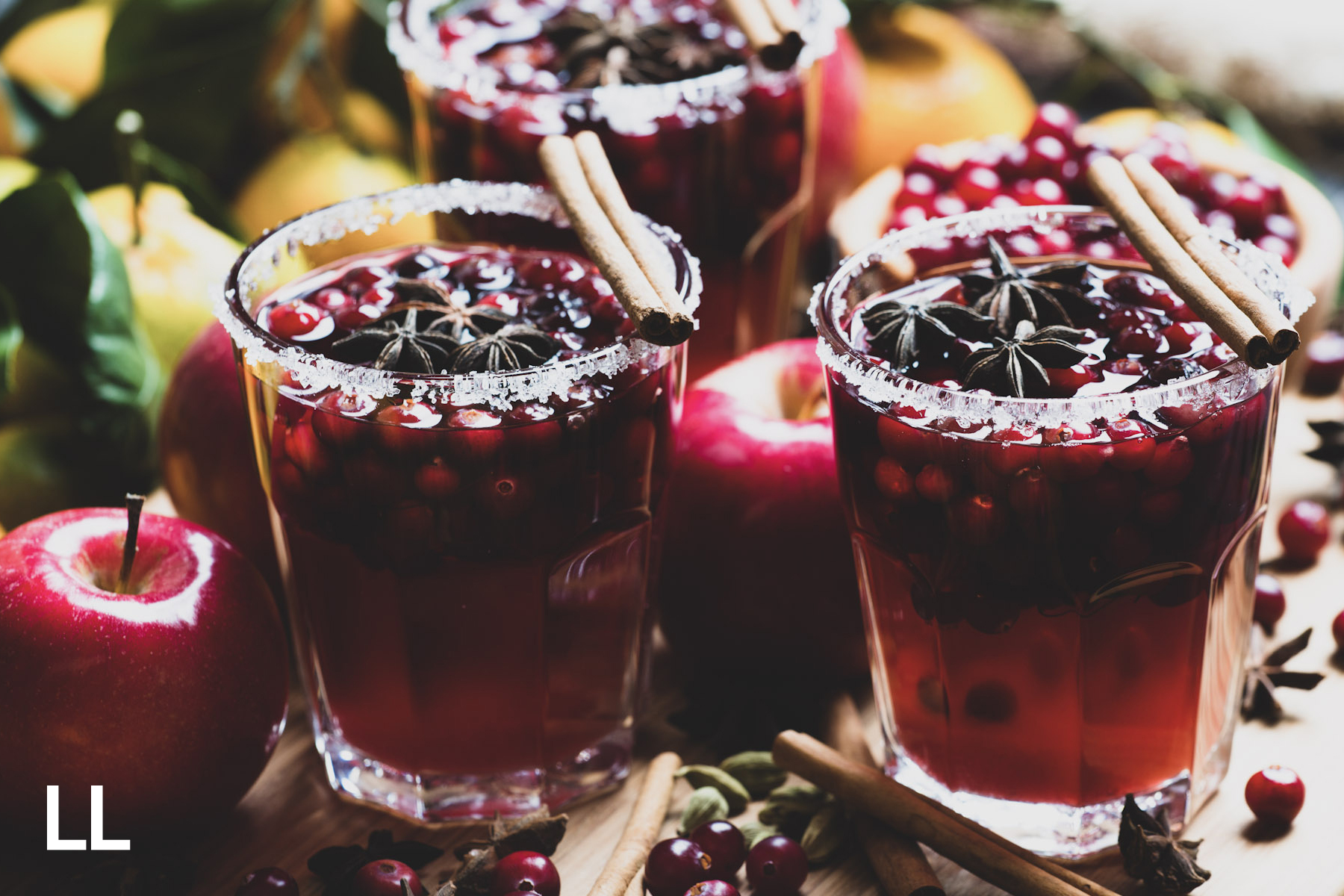 With the crisp chill in the air, the changing of the leaves and gatherings of friends and family for holiday events, the perfect cocktail to accompany these cooler days is something we can all look forward to!
Whether you're a mixologist or have never made a drink in your life, these delicious libations are sure to warm your core and lift your spirits as the days get shorter.  We've gathered a list of our favorite Fall cocktail recipes and wanted to share them with you and yours!  
Cheers!
The delightful combination of cranberry and cinnamon makes this classic cocktail so autumnal. It's tart, tangy and whiskey, what's not to love!  Not only is this drink delicious, the presentation is also a crowd pleaser at holiday gatherings.  If you make this one, be prepared for your home to have the wonderful aromas of cinnamon and fall wafting through the hallways.  
This adventurous fall twist on a margarita will whisk you away to Mexico for the holidays!  We were skeptical when we first heard of this combination, but it turns out tequila and apple cinnamon are a pairing that was always meant to be!  The cinnamon sugar rim to the glass and tasty apple slices are great additions to the zing of the tequila and lemon juice.
Pear and Vanilla are best friends as far as this cocktail is concerned, one of our team members found this delicious cocktail courtesy of our friends at two tarts.com and it's divine!  Anytime that you're juicing your own fruit for your mixer, you're going to get such a higher quality drink.  Vanilla beans are the real star of this recipe though, the difference in taste when compared to vanilla extract is distinct.  You'll never want to go back to extract once you taste the real thing.  
This yummy rum punch has a cinnamon pop to it that had our last Halloween party buzzing about infusing liquors and was dubbed "pumpkin eggnog" before the party was through!  This punch is a little on the heavy side with the pumpkin puree and condensed milk, but it's got a lovely fall flavor that will have your friends headed back to the punch bowl for seconds and thirds!  Because this one is similar to a boozy pumpkin pie, this would be a great addition to Thanksgiving festivities also.  
---