How to Stay Productive at Conferences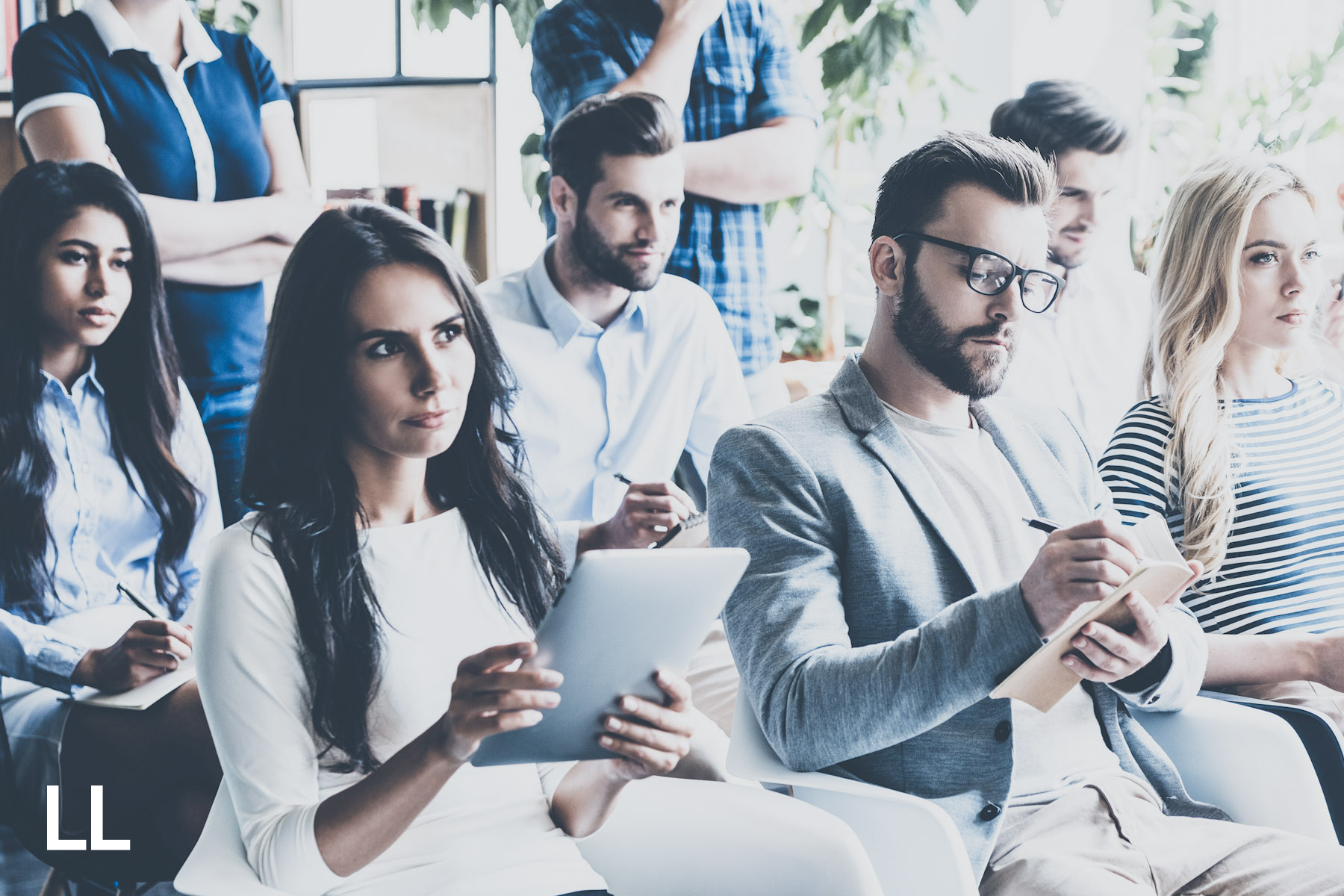 From networking to professional development, from intensive training to just learning the latest trends in your industry, professional conferences are often a welcome distraction to pull you away from the office and keep your career trajectory on a high. However, as attractive as travel, talks, trade shows, and trainings can be for you and your team, they can often come at a higher price than the cost of an airline ticket or price of admission. Instead, the real toll is managing the change in resources and personnel when key team members are out of the office. How do we make up for lost time out of the office, and stay on track with key projects and deliverables?
Below, we outline three key ways for stakeholders to stay on track when they're away from their desk, or even away from their city, to ensure that important projects and deadlines stay in focus as you take the time to grow professionally.
keep the goals of the conference at the forefront of your plans
While keeping tabs on projects at the office is incredibly important, it's also important that you take advantage of the conference and ensure that you're maximizing your time away from work. In all likelihood, the business trip represents a significant investment on the part of your business, and you found the trip necessary or essential for a reason. Don't let this key fact escape your mind as you try to multitask with projects at the office!
"Before you start thinking about how to approach the event, you need to think about your goals. Are you there to learn, to network, for press coverage or some other purpose?" asks Dawn Foster at Gigaom. "The key to attending events and getting the most out of them is to stay focused on what is important: Your goals and the purpose for attending in the first place. It can be easy to spend the whole time multitasking — trying to attend sessions and work simultaneously — while not managing to do well at either task."
By resetting and focusing on your goals and objectives for the conference, you allow yourself the critical distance to make decisions about how your time is best spent. Avoid constantly multitasking to keep track of office projects, and instead, allow yourself to be fully present at talks, keynotes, and important sessions, so you can truly engage with the speaker, absorb the content of each presentation, and adhere to some of the key takeaways presented throughout the event.
Similarly, Scott Belsky at Behance also echoes the need for a renewed focus when approaching a business conference. He outlines some productivity tips for conferences that are especially useful in keeping the focus on productivity by separating wisdom from action, and boiling down sessions to one important takeaway.
"During the conference, I had recorded these Action Steps with a star next to each – making it easier to decipher them from the other notations. The first thing I do after every conference is review the notes and transfer every starred item into my task management tool," said Belsky. Similarly, in addition to distilling notes down to what's truly actionable, Belsky also encourages attendees to try to simplify presentations to a central point or takeaway that can guide you on your return to the office. "Given our short memories and the great amount of stimuli, it is important to distill each presentation down to a central point. If you write anything down during a conference, make it the one key take-away from each presentation that is worth additional consideration upon your return to real life."
use productivity apps to keep an eye on the office
With the advent of mobile devices now capturing more and more of our attention, it's no surprise that app developers and software companies have unleashed a flurry of products designed specifically for enterprise. Take advantage of mobile project management tools and productivity apps that help you triage important deadlines and communicate with key stakeholders on your team. Some of our favorites include Trello, Slack, and Evernote.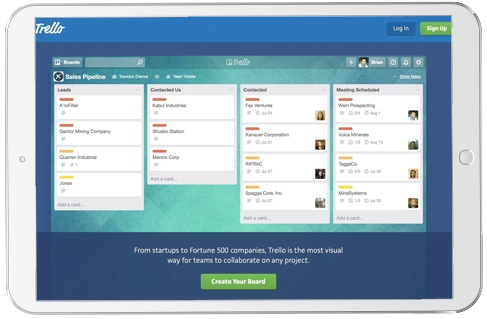 trello
Trello's easy-to-use project management system translates beautifully to mobile, and helps you stay on track with your team across all of your projects. While we use a number of different project management systems, Trello is among the best for projects on the go, allowing you to quickly switch between boards for different projects or teams, and move cards from column to column with intuitive, drag-and-drop functionality.
Tagging team members with mentions and push notifications help streamline communication, ensuring that you only get notified as key pieces move through the pipeline or when action is needed from you or your team.
slack
While enterprise chat solutions aren't exactly revolutionary, Slack seems set to change that. Slack's colorful and intuitive interface offers a great way to communicate with your entire team across a variety of channels. However, the chat functionality isn't what makes this app so indispensible from others; instead, its ability to integrate with so many other web apps and platforms makes it a key tool in any productive company arsenal.
Slack can integrate seamlessly with Google Hangouts, Google Calendar, and Google Drive, to ensure that its role in your team becomes seamless. Key announcements based on your team's calendar are often automatically rolled out into team channels, keeping the whole group informed on personnel, project pipelines and more.
Slack's flexibility with text also makes it a dream for developers, with special functionality to help communicate about code and programming. The mobile app is a beautiful mobile experience, allowing you to really relish in the chance to chat with your team.
evernote & evernote hello
For the serial notetaker or business busybody, there's perhaps no better app out there than Evernote. Evernote operates on a freemium model that provides a free basic platform with increased storage and functionality at a subscription based price. Taking notes in Evernote automatically syncs them across your devices, and ensures they're backed up on the cloud and ready to share with team members. This is a perfect place to pen notes at conferences, no matter what device you have in front of you. Notes from your phone are automatically synced to your desktop, ensuring you never need to worry about illegible text or misplaced notebooks ever again.
Evernote Hello is a great answer for the networking component of the conference, as it automatically transcribes business cards into text, files them in a new notebook in your Evernote account, and quickly adds them to your contacts on your mobile device. This keeps the hassle and clutter away from the conference, and ensures that the business cards you pick up don't end up collecting dust at the bottom of your bag!
communicate, prioritize, and set boundaries while away
Staying productive at a conference shouldn't mean doing all of the work that you would normally do at the office in addition to attending each session. Instead, communicate to team members before you leave to only involve you in what's absolutely required.
"Before heading out, meet with your project teams to get status updates and review upcoming deadlines," says Michelle Hermann at The Muse. The idea here is to ensure that key stakeholders on your team are respecting your time out of office, and delegating decisions to other team members while you are away. This ensures that your entire day isn't putting out fires or dialing into conference calls, so you can stay focused on your goals at the conference.
"When I attend a conference, I cancel every meeting that I don't absolutely have to attend and limit the number of non-event meetings," says Foster.
It's important to ensure the conference remains a place of professional development and training, rather than a recipe for burnout. Be sure you communicate with your team to better prioritize and triage the work that's necessary for you to complete while away.
Are there any other tips we may have missed? Let us know below!
---