lincoln property company corporate website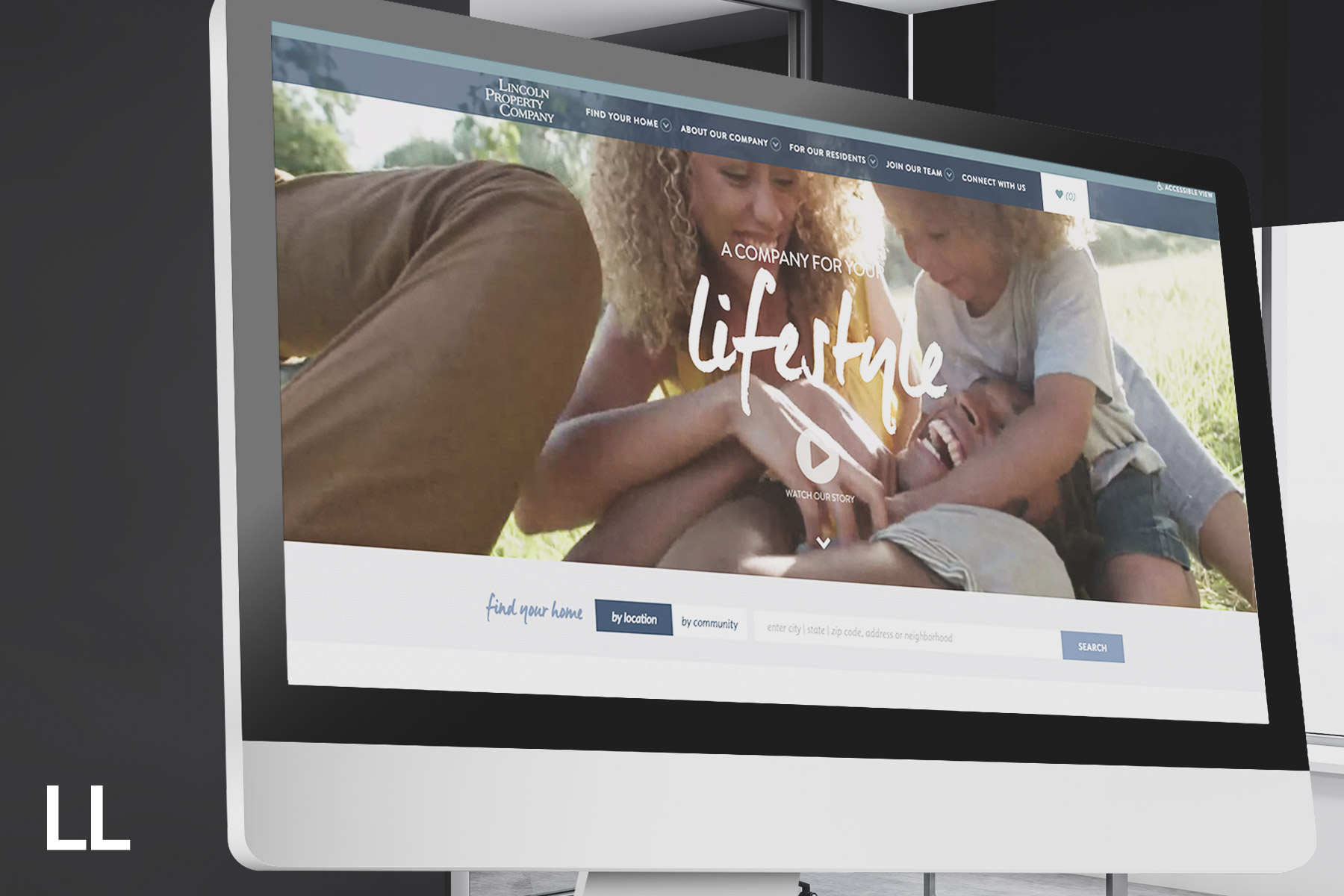 When Lincoln Property Company approached LeaseLabs, their existing corporate website was in need of a complete design overhaul and brand refresh. Their team aimed to eliminate corporate clichés from their site, while remaining professional and sophisticated. In order to achieve Lincoln's creative goals, our team sought influence from brands outside the multifamily industry.
Specifically, we compared Nordstrom for its classy, yet youthful culture; Hilton Hotels for excellent service; Target for their professionalism with an added spark; and Starbucks for their warmth and reputation. Much like Lincoln Property Company, these brands bring a sense of value and quality to their products with bold imagery, photo centric advertising, and millennial-minded messaging. The goal then became clear: give lincolnapts.com a fresh, new look, without compromising their solid foundation of quality and class.
design strategy
After three months of design, three months of development, and one month of QA, the new lincolnapts.com website launched with an emphasis on UX, conversion optimization, and overall functionality. As the new online face of Lincoln Corporate, the lincolnapts.com homepage greets visitors with a full-width lifestyle video that was carefully vetted and stitched together by our interactive web design team so website visitors of various demographics can connect with the new branding on an emotional level. Our team incorporated an apartment community search bar which was discoverable by a down-facing arrow button placed slightly above the fold. Further, each of Lincoln's 400 plus properties has their own microsite developed within lincolnapts.com. These microsites act as individual property landing pages and include an overview, amenities list, available floor plans, and pricing. A Yelp API integration was used to provide local landmark information and a photo gallery. Finally, by utilizing an advanced Google Maps integration, each of Lincoln's 400 plus properties are discoverable by property name, address, city, state, and neighborhood, then can be additionally sorted by bedroom range, bathroom range, and price.
beyond design
Bringing Lincoln's website up to current and future SEO standards was a goal from both parties. With lincolnapts.com now built on our proprietary content management system, every page contains customizable fields for unique title tags and meta descriptions, supports robots.txt, xml sitemaps, canonicalization, and structured data. Because Lincoln Property Company has properties spread across the country, regional landing pages were utilized to house long-tail keywords targeting location-specific search queries.
results
Now, 12 months post-launch, it's clear the hard work of both teams paid off. Website analytics improved dramatically across the board. When comparing "same time last year data," pageviews shot up 52%, pages/session is up 35%, average session duration is up 24%, and bounce rate improved by 26%.
"Working with LeaseLabs has been such a great experience, as soon as we had our first strategy meeting it really felt like they were tune with what Lincoln wanted, what I wanted, and that we were in it together. Not only did LeaseLab take our brand to the next level, they made the process so much fun." Sheri Killingsworth, Vice President of Marketing & Communications | Lincoln Property Company
These results are a true testament to the power behind our inspired design, improved functionality, and SEO strategy. When users visit lincolnapts.com, they may have originally come looking for a new community in their region, but now leave wanting a lifestyle only Lincoln Property Company can offer.
---