recycling last year's leads and driving conversion with e-mail drip automation
While email marketing can be a fundamental part of your marketing strategy, many marketers do not use it to its fullest potential. Email marketing can help groom new leads. Too often, email serves as an introductory channel that helps familiarize users with your community, but that quickly fades without a properly nurtured funnel. According to HubSpot, "only 25 percent of leads are sales-ready." As a result, the most effective email campaigns need to nurture leads, provide value and remind users to convert
In the multifamily industry, marketing to potential residents requires email marketing savvy. Below, we look at three strategies to help re-engage prospects from last year through email.
annual leases may be expiring
Perhaps one of the biggest advantages of working in the multifamily industry is dealing with prospects that have incredibly clear timelines on their purchasing decisions. Often, renting an apartment means signing a lease for one year. This means that when their previous lease is up, they may be primed to lease the apartment community that piqued their interest, but missed out on their application last year.
When curating your email list, be sure to use a segmented contact list. That way you can easily reach out to the prospects that chose another community. A simple follow up may be all a prospect needs to fill out a rental application and lease with your community.
offer high-value content to engage prospects
To keep prospects engaging with your community, you need to nurture non-converting subscribers with content that provides educational value. HubSpot points out that educating email subscribers is one of the most effective ways to nurture leads. Not only does educational content help shorten the rental cycle, but it also gives your community the opportunity to demonstrate your expertise.
By setting up email campaigns focused on high-value and educational content, you ultimately build trust with your residents and provide insight on what it's like to live in your apartment community. The better a prospect understands your community, the more qualified your leads become. To ensure you better qualify leads, use an email campaign that uses triggers that adjusts the email campaign based on the recipient's actions. "This approach to email marketing helps to ensure the emails your leads are receiving are relevant to them," explains Carly Stec at Impact Branding and Design.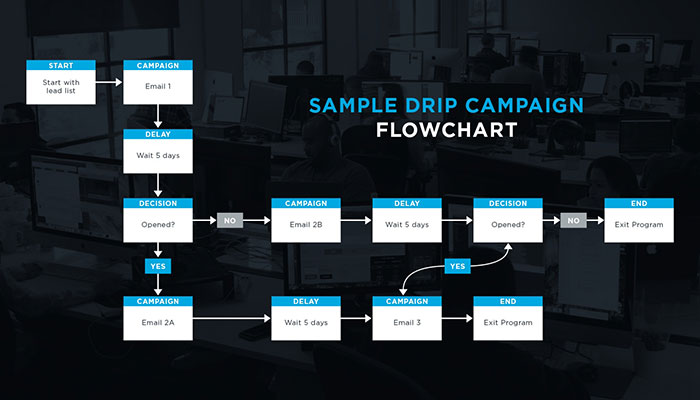 clean your list & test your campaign
Creating a triggered campaign can help you clearly define inactive leads based on their actions with your emails. You can identify inactive contacts on your list by segmenting those who have not responded, opened or clicked on an email you sent. "The average list's inactive rate is around 60 percent," according to KISSMetrics, which means a large number of prospects are not reading or engaging with your campaigns.
Test both the times and the messages you're using to reach out to your former prospects in order to see what works best to re-engage with this audience. WordStream reports that emails sent in the middle of the week tend to have a better open rate, "as email marketers seek to avoid the Monday angst and Friday's itchy feet." However, variables always exist, and can depend on the message you're using, the time of day an email is sent and the device it's viewed on. Instead of researching optimal statistics, test and retest emails to find what works for your audience. Find subject lines that contain concise calls to action and incentive for clicking through, and you may be able to re-engage with past prospects.
It's critical that multifamily marketers look at email as a dynamic and powerful channel. From testing subject lines and messaging to offering incentives to past prospects, educational tools or even webinars or events to rebuild your relationship, the possibilities are virtually endless. For more information on how to get the most out of email marketing for your apartment community, contact us today!
---