selling the sizzle at aim 2016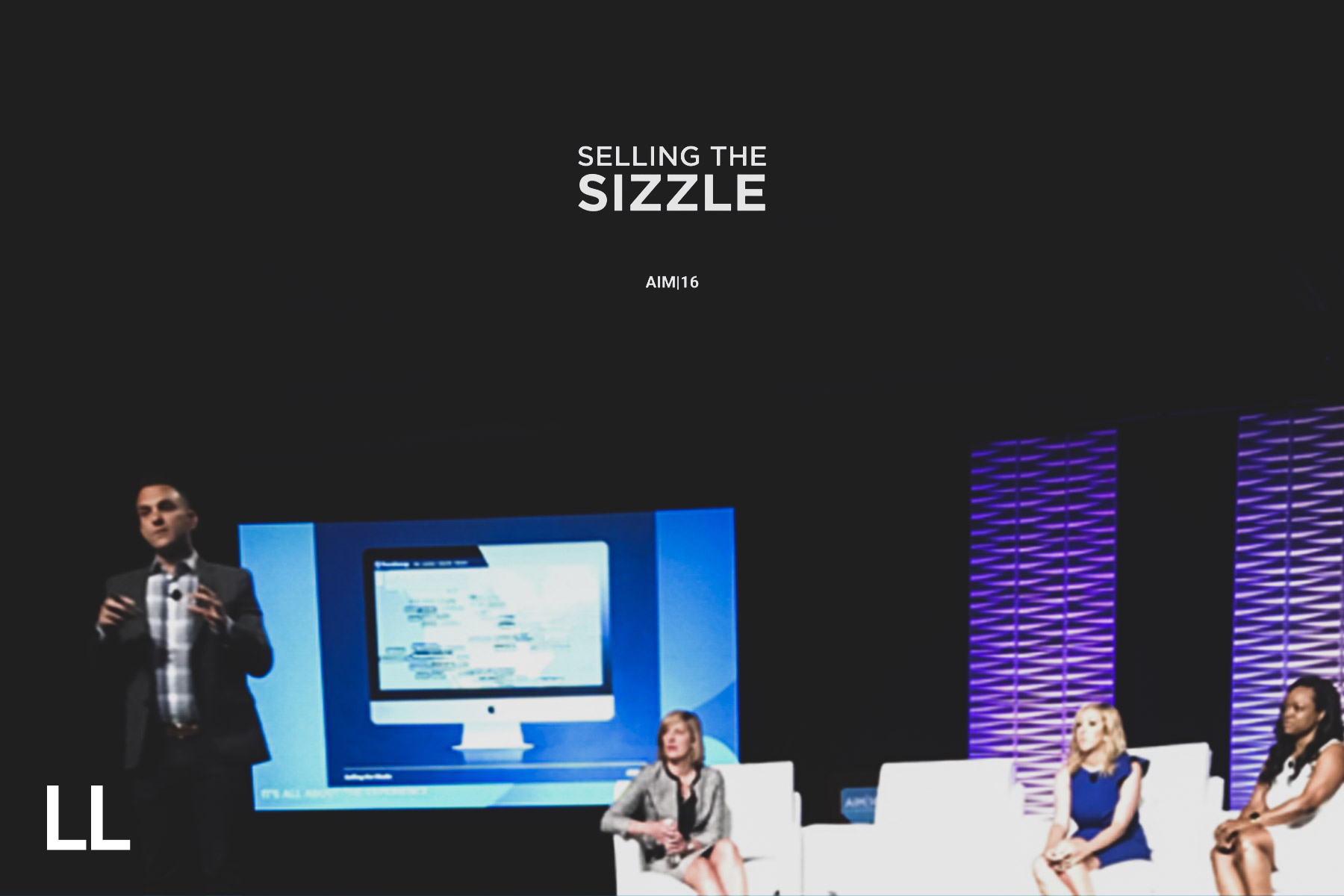 Gone are the days when traditional apartment marketing was enough to keep occupancy rates steady. While print publications, banners and signs can still help you turn leads into leases, the marketing marketplace has changed dramatically.
Understanding the new marketplace is what Steven Ozbun, LeaseLabs; Dana Pate, Matrix Residential; Sparkle Allen, First Communities; and Lynn Klug, Greystar discussed at the AIM 2016 Conference in Huntington Beach, CA. Their presentation, "Selling the Sizzle" focused on understanding the current marketing marketplace, the importance of effective brand messaging and case studies detailing how to effectively sell a lifestyle.
Throughout the presentation, one underlying theme continued to be stressed, and that was the importance of a Full Stack Marketing approach. Today's renters don't use just one medium or channel to find their next home. In fact, they don't even use just one device! Prospects could be searching for your community on places like For Rent, Apartment Guide Zillow, Trulia, Yelp, Apartment List and many more.
Even more interesting, in 2015 mobile devices represented the majority of consumer online usage for the first time. That means that consumers are now spending more time on mobile devices than desktop.
so what does that mean for your community?
It's time to make a shift in your marketing and advertising in order to catch the attention of your audience. To generate more clicks to your website and build awareness, focus on building a solid foundation that will attract users on a mobile device. That's exactly what the Full Stack Marketing Approach is all about. Instead of simply building a flashy website that looks great on desktop, focus on the mobile user first.
In order to do that, go beyond a responsive design and instead look to scrolling page architecture. With this type of website design a prospect will have access to your entire property website by scrolling and not having to deal with cumbersome mobile tasks like clicking or waiting for pages to load. With scrolling page architecture, they can find what they are looking for on one page.
Once you have a solid foundation, a Full Stack Marketing approach will help you dive into the other most effective digital marketing tactics like SEO, social media, content marketing, email marketing and search engine marketing.
With each piece of digital marketing that you layer on, it's important to keep brand perception in mind. Use the right imagery and language to portray the lifestyle residents will have at your community. To do this, focus on the bigger picture. Showcase the surrounding community, other local businesses and an accurate depiction of the local demographic. Instead of selling floor plans, market the lifestyle.
Interested in seeing the full presentation? Click through the slides below.
If you're ready to take your community to the next level, contact us today to learn more about how Full Stack Marketing can change the way you market your community.
---