Wednesday August 19, 2020
how to use pay-per-click campaign results to improve your seo efforts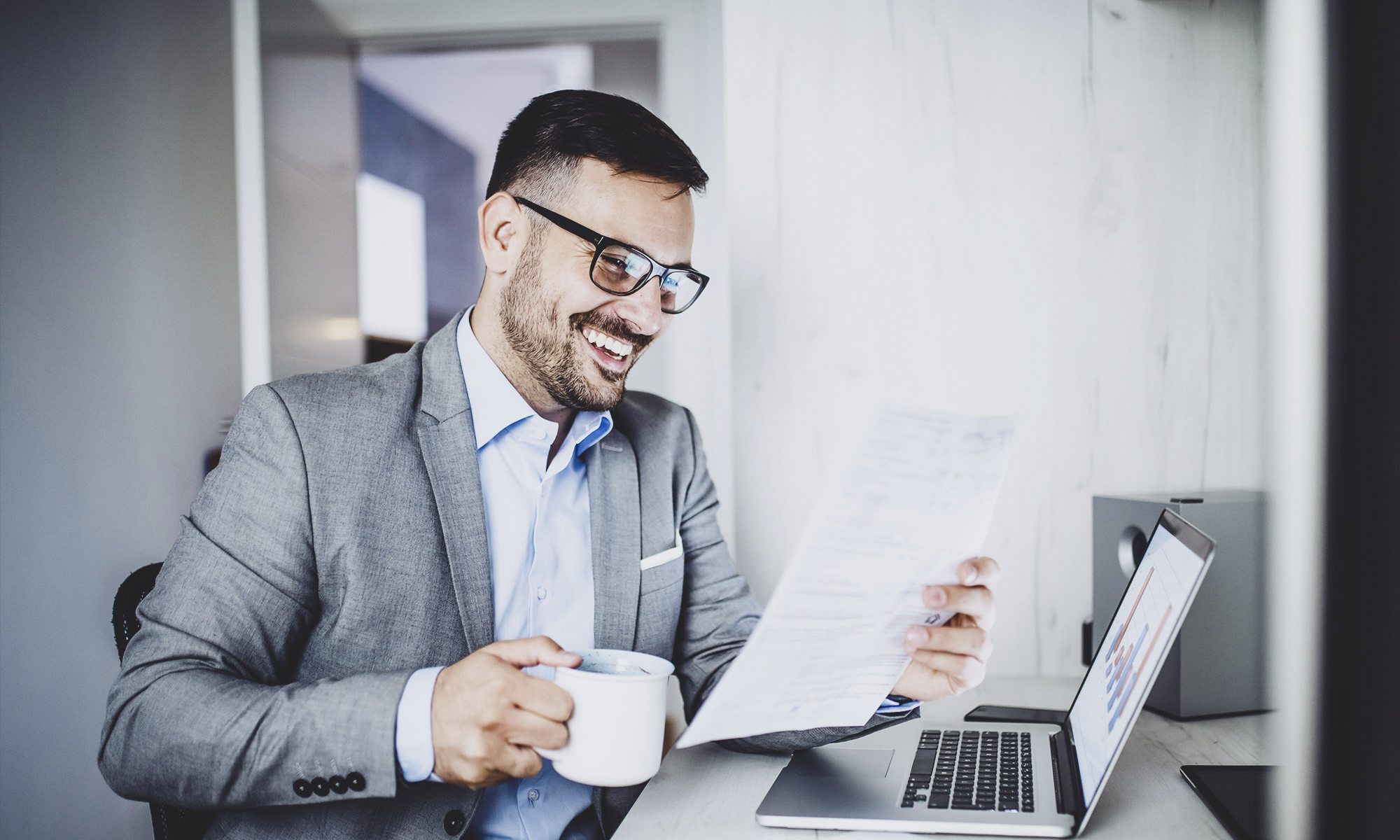 Inbound leads are the Holy Grail for community managers who need to fill properties with high-quality residents fast. Many turn to pay-per-click (PPC) OR search engine optimization (SEO) to generate leads, and for good reason—Google has more than 30 billion queries-per-month. Are you wondering how your website's SEO and PPC campaigns might work together to attract additional visitors, increase your leads, and boost your revenue? What if we told you that by unifying your SEO and PPC efforts, you could generate up to 90% more clicks with up to 40% more visitors to your website and up to 44% more conversions?
Jon Simpson of Property Management Insider sums it up nicely when he writes:
"SEO and PPC are partners in crime when it comes to driving traffic to your multifamily property. They work in tandem with each other and yet serve slightly different purposes. SEO focuses on building a long-term presence in search engines, while PPC can be used to drive quick results if necessary (e.g., to promote leasing specials or the opening of a new multifamily property). Both are advantageous, if not essential, for driving traffic in today's cluttered apartment market."
So yes, savvy multifamily strategists are finding something very important about PPC and SEO: They are effective stand-alone strategies, but when you break each free from its silo and integrate them together, that power is greatly multiplied.
These strategies have a lot to do with carefully reviewing your PPC keyword and ad copy results, then using those insights to create better metadata for onsite optimizations. But how?
what is the difference between seo, ppc, and sem?
SEO, which stands for search engine optimization, is a series of practices and strategies by which a website is improved for increasing a site's organic traffic by strengthening visibility and site authority. Alternatively, pay-per-click (PPC) advertising refers to the ads you see at the top of searches on Google, Bing, and Yahoo! (among other search engines or social media networks). It's called pay-per-click because companies that place them only pay when an ad is clicked- they don't pay anything otherwise. Bringing them all together into one unified strategy, and you're talking about search engine marketing or SEM.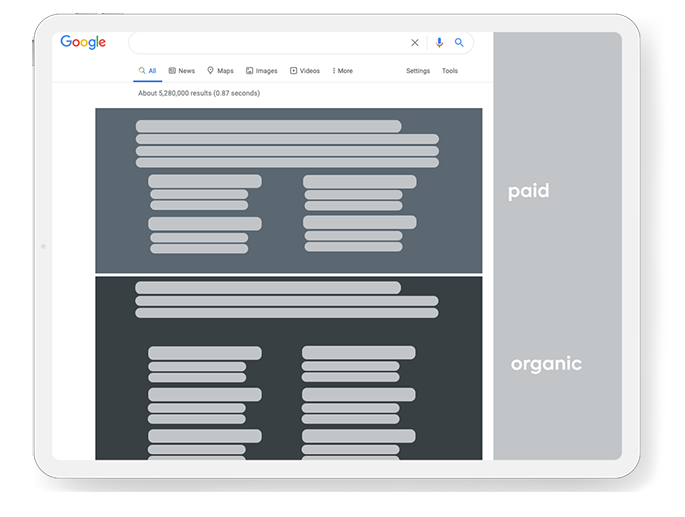 marry your seo + ppc strategies for perfect synergy
Remember, if you are ranking high in organic search results, you may not see the point of PPC. But 54% of people can identify paid ads on a search results page. This means, dominating both organic and paid search can seriously increase your traffic. As a result of this effort, you'll leave an impression and establish a strong presence in the market.
Here are a few ways PPC and SEO work together to generate more leads and more significant results:
1. fine-tune your keywords
PPC is an excellent tool for uncovering keywords that are not yet ranked organically. Your SEM campaigns provide keyword data that tells you which keywords are generating the most revenue. You can use this data to fine-tune your SEO keyword strategy, running smarter organic search campaigns. For example, through PPC campaigns, you can learn which keywords drive the most traffic and conversions. You can then leverage those insights and keywords in organic search efforts to amplify those results.
2. discover high-performing long-tail keywords
A property's site may rank well for keywords outside the original list of targets. Some of these unexpected keywords may drive a decent amount of traffic. When you uncover these golden nuggets via SEO, you can then leverage them into PPC efforts. Using these long-tail keywords in PPC campaigns to generate results from words being ignored in most SEO campaigns, for example, allows you to crush the competition.
3. capture real-time intelligence
Measuring SEO results can be a slow process. For instance, you may decide to make tweaks to metadata, but the results don't always show until Google indexes it again.
Making changes and viewing the results with PPC, however, is instantaneous. If you change ad copy, a few short minutes later, you gain visibility and start collecting conversion data.
As a result, you can test potential words in PPC and soon glean an idea of an SEO campaign's performance. For example, if a visitor clicks on a PPC ad, they expect to be directed to a page with similar keywords and messaging. When you combine SEO with PPC, you can build this powerful synergy and create a more impactful message.
When one strategy is working well by itself—either SEO or PPC—you might be tempted to leave it alone. But if you resist this urge, you can leverage compelling insights.
maximize campaign success
Maximizing success requires an integrated approach, but many aren't sure where to start, even if they understand why combining SEO and PPC is a powerful strategy.
Here are some examples we use here at LeaseLabs, i.e., and integrated strategy, which captures the best aspects of PPC and SEO through the following efforts:
Targeted ads

Optimized landing pages

Call tracking

Customized SEO campaigns
---
An approach that marries these strategies helps create successful PPC/SEO campaigns, but it also immediately enhances search presence and search visibility through paid search, retargeting, and tools such as Gmail advertising. Using this strategy is possible regardless of budget, and it allows you to build a strong presence in popular search networks, such as Google, Yahoo, and Bing.
The market is fierce, with more communities demanding the attention of your audience. If you want to stand out—you must look at what everyone else is doing and try something different. This strategy will ensure you not only stand out but also generate more leads and accomplish your goals much faster.
---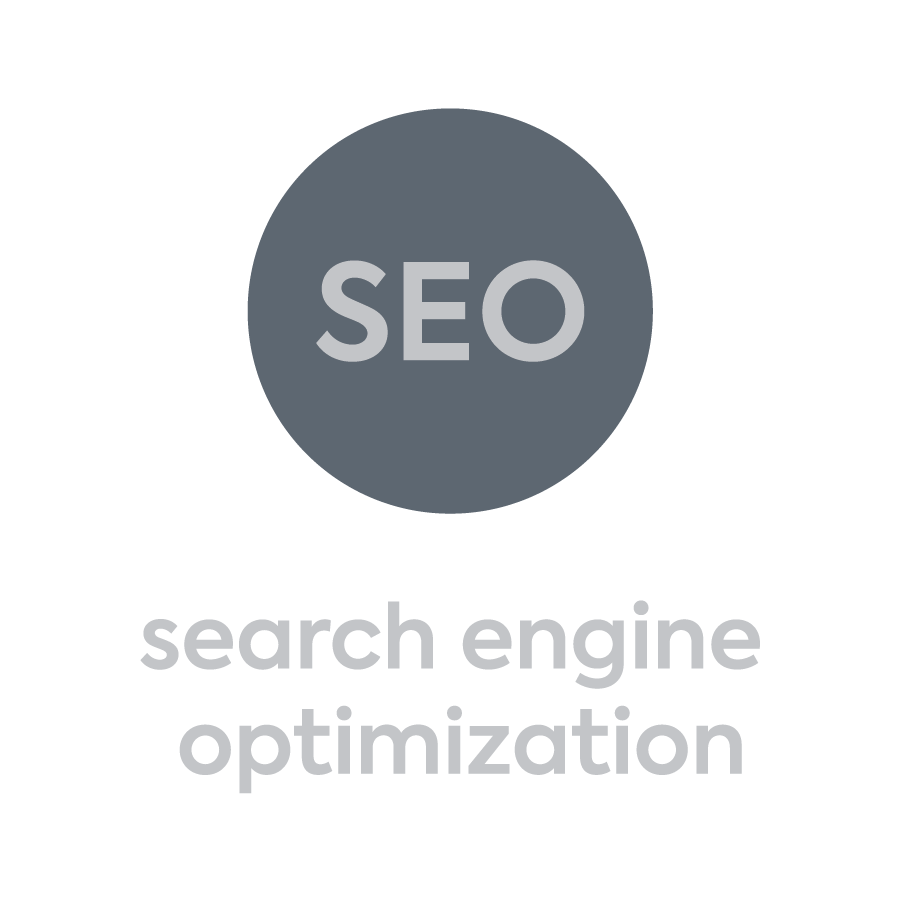 First impressions are made with Search Engine Optimization. Interested?

---