webcast: future proof your 2021 marketing strategy with leaselabs and google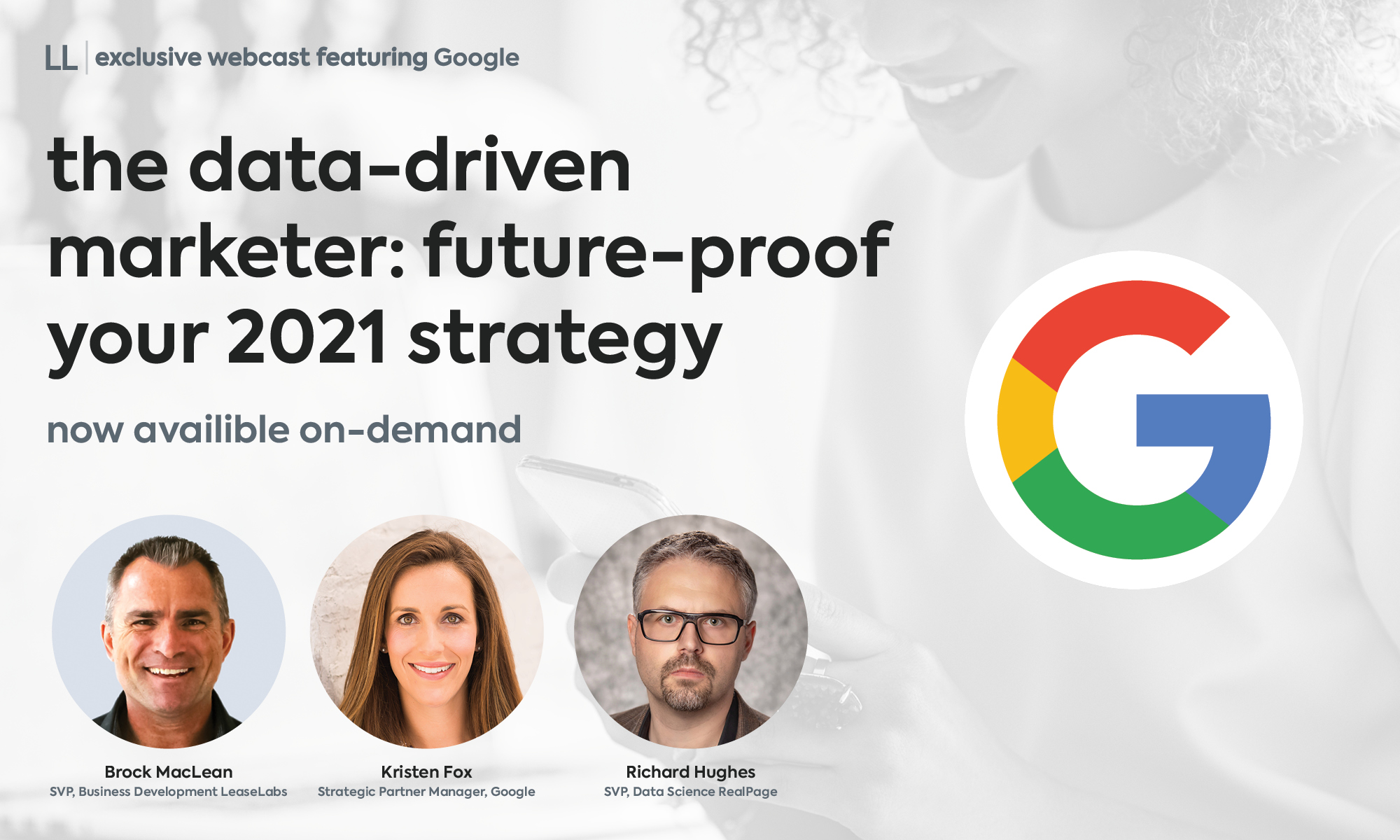 With the challenges of 2020 behind us, we've learned many lessons. As we move forward, how can we ensure stability and growth in our marketing strategies with this constantly changing landscape? We are entering the vaccine phase of the pandemic and venturing towards the new normal. It's more important now than ever for us as marketers to make every pivot, dollar, and decision count for our prospects, residents, and teams.
LeaseLabs is up to this challenge. We predict successful marketers in 2021 will rely on data-informed strategies to reach their marketing goals. The data-driven marketer must be consumer-centric and budget savvy. For this reason, we've brought together two of the largest data providers and researchers to you, free of charge, for one critical reason: to future-proof your marketing strategy for 2021. And we're leveraging their huge amounts of data to do just that.
Join Brock MacLean, SVP of Business Development for LeaseLabs® by RealPage®, Richard Hughes, SVP of Data Science at RealPage®, and special guest Kristen Fox, Strategic Partner Manager at Google, as we explore shifts in consumer trends, extrapolate the search landscape, and explore how you can accelerate your multifamily marketing strategy with data-driven insights.
now available OnDemand 

---