five marketing channels that promote smart building technology in multifamily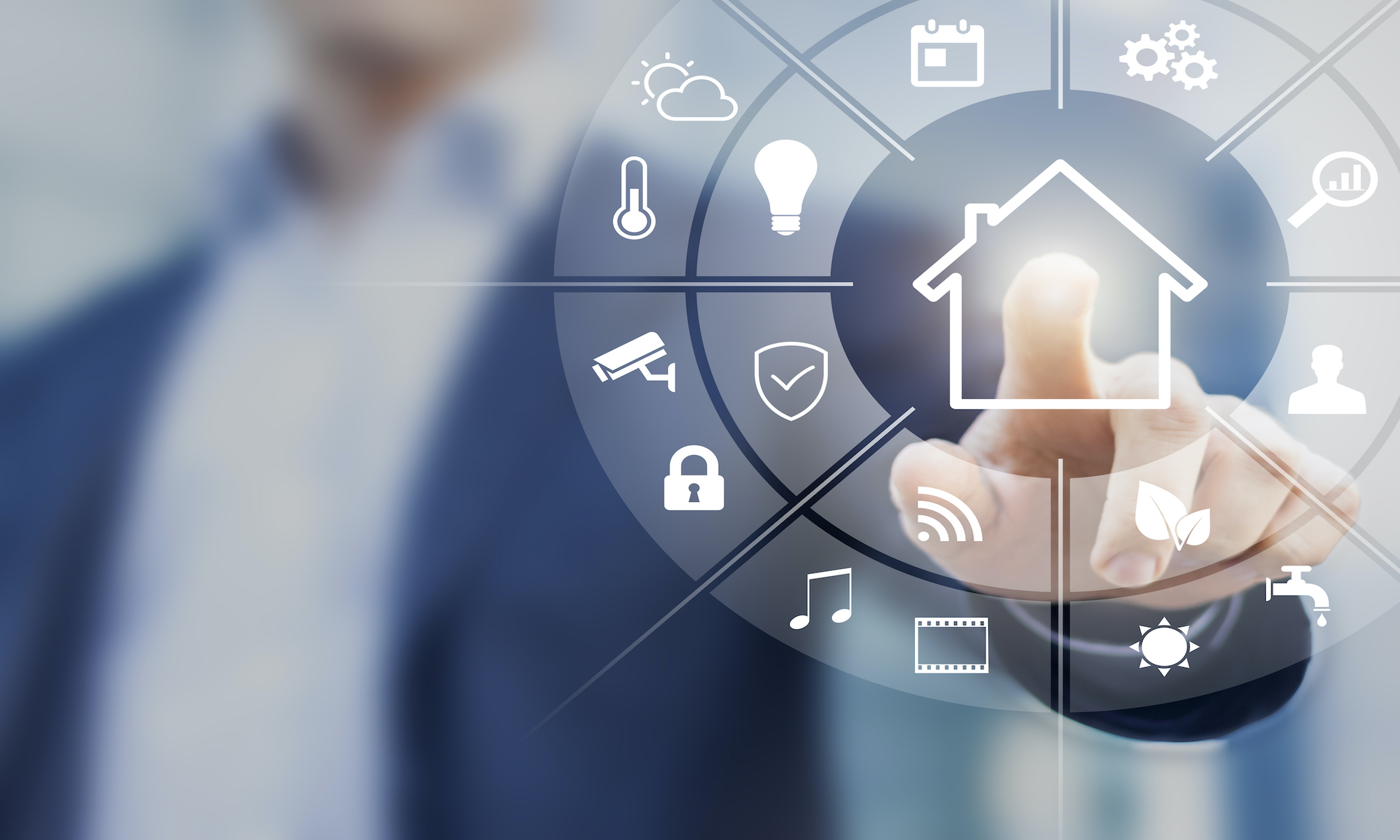 Once considered a luxury, smart building features are now becoming a renter preference within the multifamily industry. With millennials signing the majority of leases and tech innovation reaching new heights, the desire for enhanced technology is only increasing. 
As the first generation that has been raised on technology, millennials have higher standards when it comes to innovation within the home. As an ingrained part of their lives, technology is more than a preference, it's a requirement. On top of that, the even more tech-savvy generation known as Gen Z is now in the rental market, raising the stakes for property managers. With all this in mind, it's not only important to have innovative technology but to stand out with effective marketing that promotes it.  
Luckily, this can be accomplished through a variety of marketing channels. Here are a few that will paint a picture of the innovation that awaits within your community.  
1. w
ebsites
With a custom website, communities have the ability to tailor their content to represent their most impressive features. If your community has NEST thermostats, smart locks, or lights that turn on with a simple command, you can showcase them on your website in a variety of ways.  
On your amenities page, consider creating a separate section highlighting the smart building features in your community. This way, they won't blend into a list and will catch the eye of a potential renter.  
Smart building amenities should also be represented in visual content. Photograph these features to be displayed on your gallery page. Or, take lifestyle shots of residents interacting with these amenities and use it as a backdrop for a homepage. In your virtual tours, don't skip showing viewers these features. While they may be small, they have a strong impact when it comes to appealing to renters.  
2. seo
& content marketing
Proper SEO optimization improves your community's rankings on search engines. By performing effective keyword research, creating optimal content, and keeping your website up-to-date, you can climb higher and higher in Google's search results.  
When you want to attract users seeking smart features, it's important to use keywords that appeal to their searches. Additionally, relevant content that revolves around the keyword topics will help boost your page. 
This is where content marketing comes in. A property blog serves as a stage where you can write about whatever you want. If your community boasts impressive technology, be sure to feature this on your blog. Topics can include the benefits of smart building technology, their environmental impact, potential savings, and tech trends. In each of these blog posts, you will be inserting keywords that will help optimize your blogs to appeal to certain searches.  
3. social media
Platforms like Instagram, Facebook, and Snapchat serve as spaces where you can promote your community. On Instagram, you can post your smart apartment tech with relevant hashtags that will land in front of interested eyes. To reach a larger and more specific audience, create a paid Instagram ad that will be served directly to the feed of a potential resident.   
You can repurpose content you have already made easily on social media. For example, take a blog covering the environmental benefits of smart apartment technology and turn it into a carousel post on Instagram.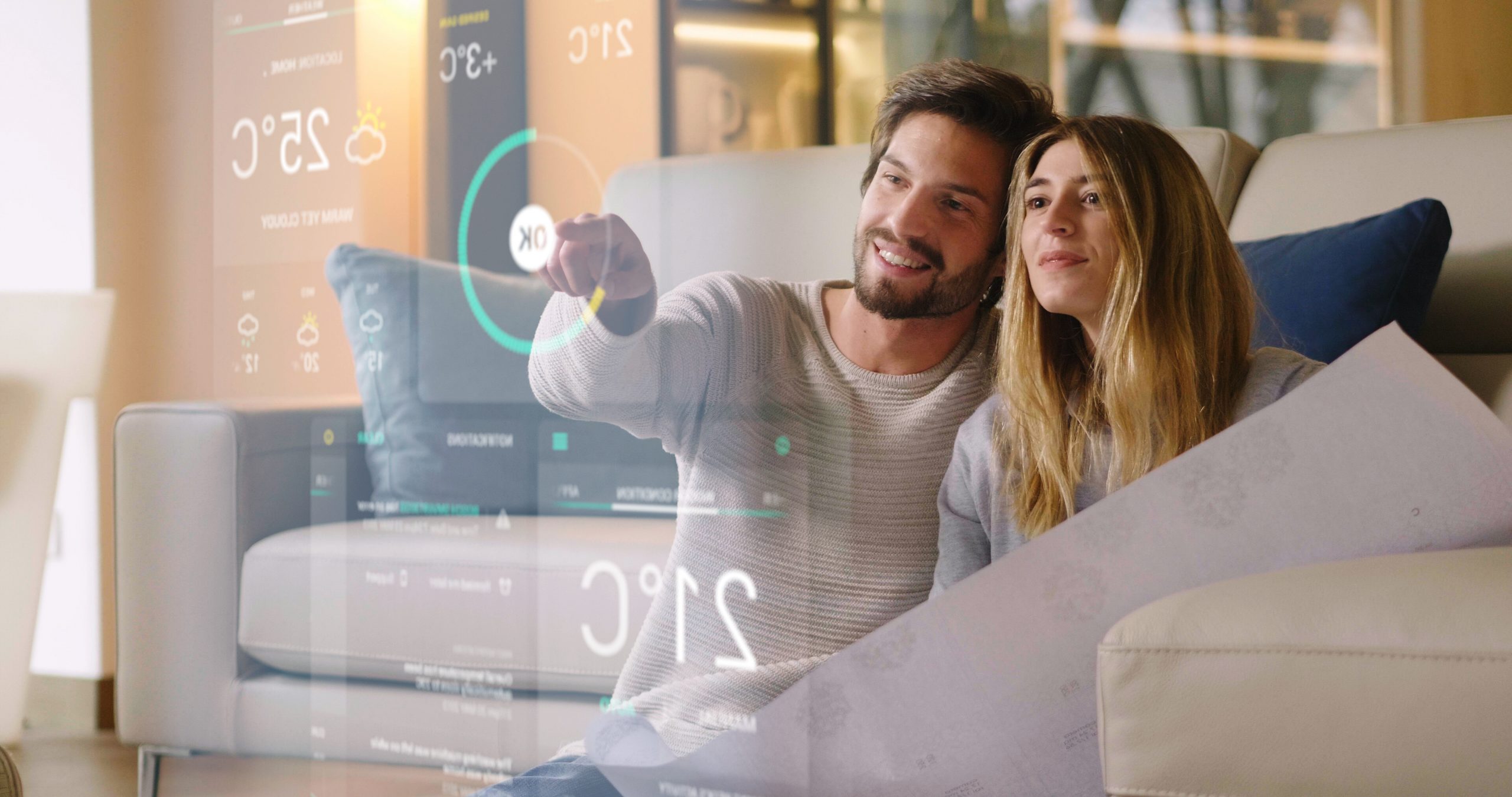 4. video marketing
Marketers in every industry are not walking but running to create video content. As a medium that attracts the eye and is easy to consume, brand messaging is made simple and effective. In the multifamily world, there are a variety of ways to utilize video.  
Virtual tours, especially within the past year, have become a convenient alternative to visiting properties in person. In these tours, you can show off every angle of apartments along with the features that make them special. In your tour, pan the camera to your smart apartment features and explain their benefits. You can even include a quick tutorial to appeal to renters who are less familiar with their capabilities.   
Another effective video strategy is the day-in-the-life video. In these scenes, you'll show a resident waking up and conquering their routine in your community. Be sure to include smart building capabilities in these scenes, such as turning off their thermostat while out, unlocking their door with keyless entry, and turning off the lights with a simple command.   
Video marketing is also effective because it can be shared on multiple platforms. Along with uploading it to YouTube, include it on your property site and social media handles.   
5. sem
Similar to SEO, SEM helps place your website at the top of a search engine results page. The main difference is that search engine marketing utilizes paid advertising to increase visibility.  
Just like search engine optimization, utilizing keywords that revolve around smart building technology is beneficial. With SEM, a monetary boost will place your ads on top of the page as one of the first links users will see.  
communityconnect
CommunityConnect is a one-stop-shop for communitywide smart access to buildings and units, smart devices, and ultra-high-speed Wi-Fi throughout the property. From thermostats to energy monitors and beyond, you'll have the opportunity to reimagine your community's living experience through intelligent automation. Contact us and find out how CommunityConnect can make a significant difference at your properties today.
---
If your community features an impressive smart building amenity package, show it off with these five marketing channels. LeaseLabs makes it easy with a range of products that work together to convert leads to leases.  
---
At LeaseLabs, we convert the broken, disjointed customer journey into a single unified strategy. Our products are your multichannel marketing solution with only one goal in mind: driving qualified traffic directly to your website so you can convert leads to leases at a much higher rate.
---