10 Ways PropertyPhotos Adds Value to Your Website
Increase conversions, drive higher clickthrough rates and experience longer sessions with websites using PropertyPhotos™ content.
If you're looking to truly activate the power of your website—to move from clicks to conversions—this powerful eBook will demonstrate exactly how websites that utilize PropertyPhotos content can strengthen your marketing efforts. Learn how PropertyPhotos can help raise clickthrough rates, create longer sessions through engaging content and increase conversions through personalized experiences. PropertyPhotos also helps safeguard your digital assets—and your online reputation—while helping to mitigate the risks related to copyright compliance. Proven to improve overall SEO, reduce marketing costs and allow easy-to-access centralized secure asset storage from any location, PropertyPhotos drives better results by putting professional content creators at your fingertips and giving you access to new and emerging creative technologies. See how you can do more with your marketing dollars. Download this web-changing eBook today!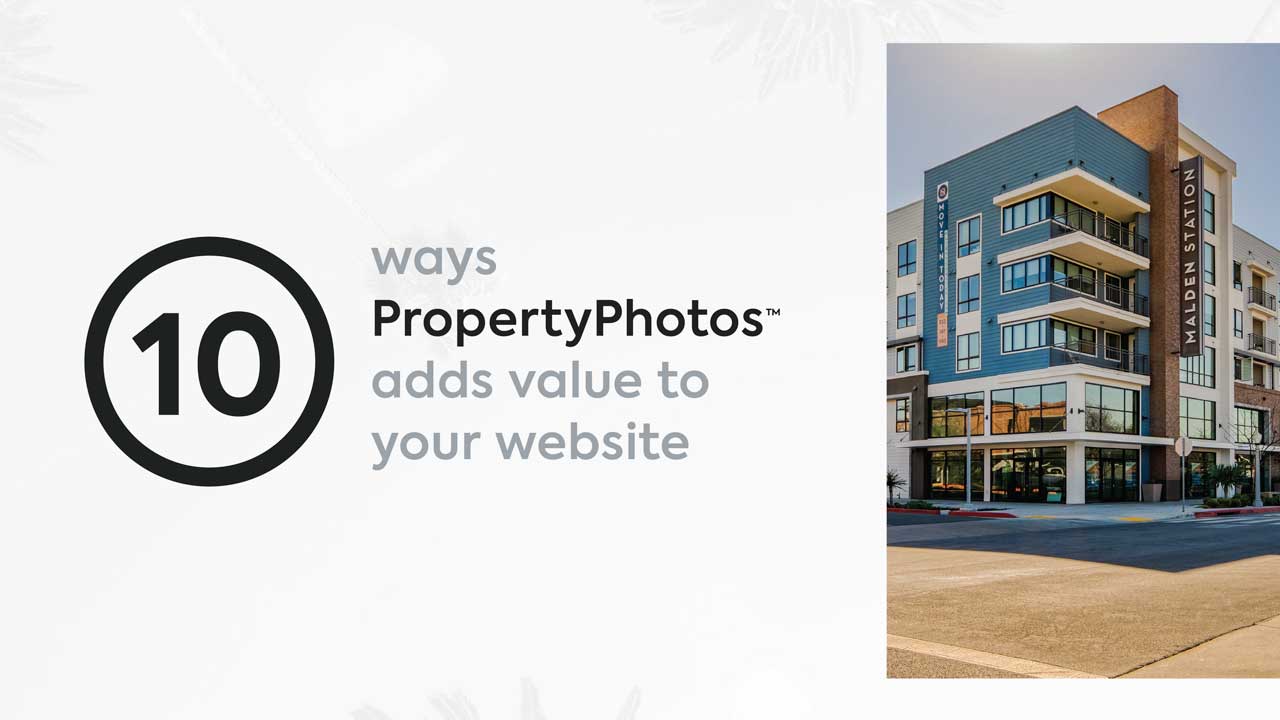 download ebook
thank you
Here's your ebook, 10 Ways PropertyPhotos Adds Value to Your Website
Have a question about our products or services? contact us