LeaseLabs Organic Growth Marketing Checklist
Gain more relevant visibility, higher rankings, and more authentic engagement with these immediate strategies to drive more long-term organic traffic to your property or corporate website.
A property visit is not the beginning of the sales funnel—it's the end. Over 90% of online experiences start with a search. So how do you efficiently reach prospective tenants well before they walk through the door? The answer is with organic growth marketing.
Think of organic growth marketing as a combination of search, social, content, and reputation management—reaching your potential renters where they are already looking for their next home. Explore our Organic Growth Marketing Checklist, which includes tips for managing your property's search presence and guidelines to help you attract tenants through top social channels.
For more information, visit LeaseLabs by RealPage Products.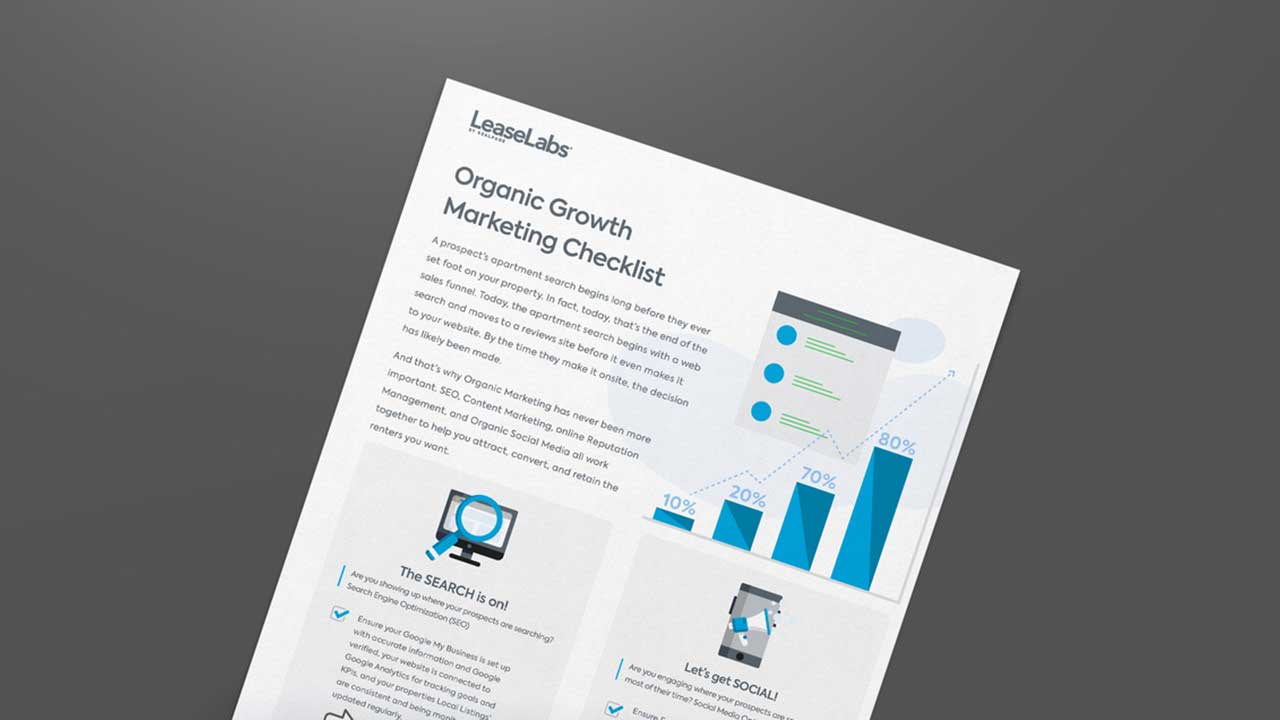 download whitepaper
thank you
Here's your whitepaper, LeaseLabs Organic Growth Marketing Checklist
Have a question about our products or services? contact us