Maximize Your Multifamily Marketing
Learn about essential marketing insights and strategies that can help you stay competitive in today's multifamily industry.
In an increasingly competitive marketplace, multifamily marketers are turning to innovative solutions that create unique brands, generate leads, help control budgeting and manage their reputation. Today's software can provide comprehensive information and insights for developing new, data-driven strategies — as well as helping to maintain a property's brand, online content, and more. Adapting to the current digital transformation is crucial for owners and operators, so you have the flexibility needed to attract and connect with prospects along their way to becoming loyal residents. Providing them with an engaging, consistent, and personalized experience in all of their dealings with your property is essential in creating a unique lead-to-lease journey.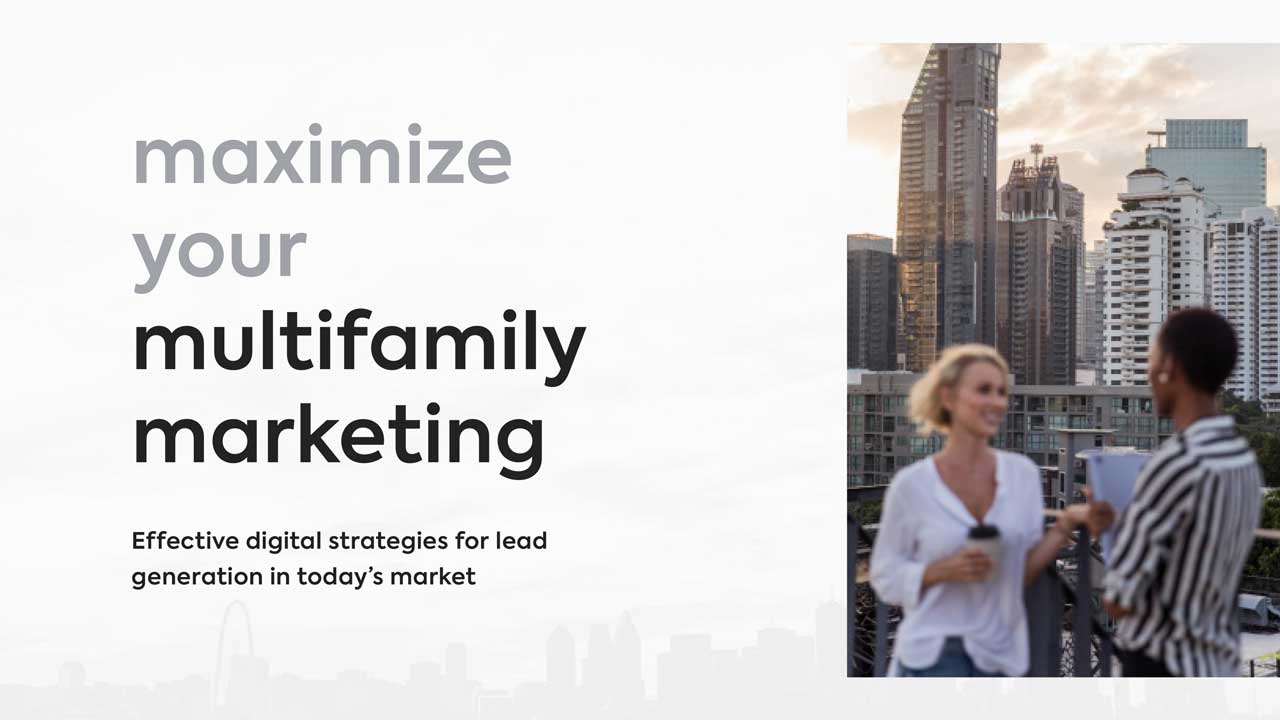 download ebook
thank you
Here's your ebook, Maximize Your Multifamily Marketing
Have a question about our products or services? contact us