LeaseLabs ADA Compliance Checklist
Guidelines for aligning high-performance rental property websites with the latest technical standards for accessibility
Making a positive first impression is crucial for every property management company. With property websites converting to leases 3 times more often than other sources like ILS platforms, it's critical that yours is designed with everyone in mind.
To accomplish this, it's important to take all the necessary steps to ensure you are compliant with the Americans with Disabilities Act (ADA).
While you are probably familiar with implementing physical accommodations for your tenants like accessible entrances and parking spaces, ensuring a fully accessible user experience on your website is just as important.
The consequences of noncompliance with ADA regulations are steep, so it's essential to maintain your digital presence according to these federal standards.
Download our new checklist now to ensure your website is ADA-compliant!
For more information, visit LeaseLabs® by RealPage® Websites.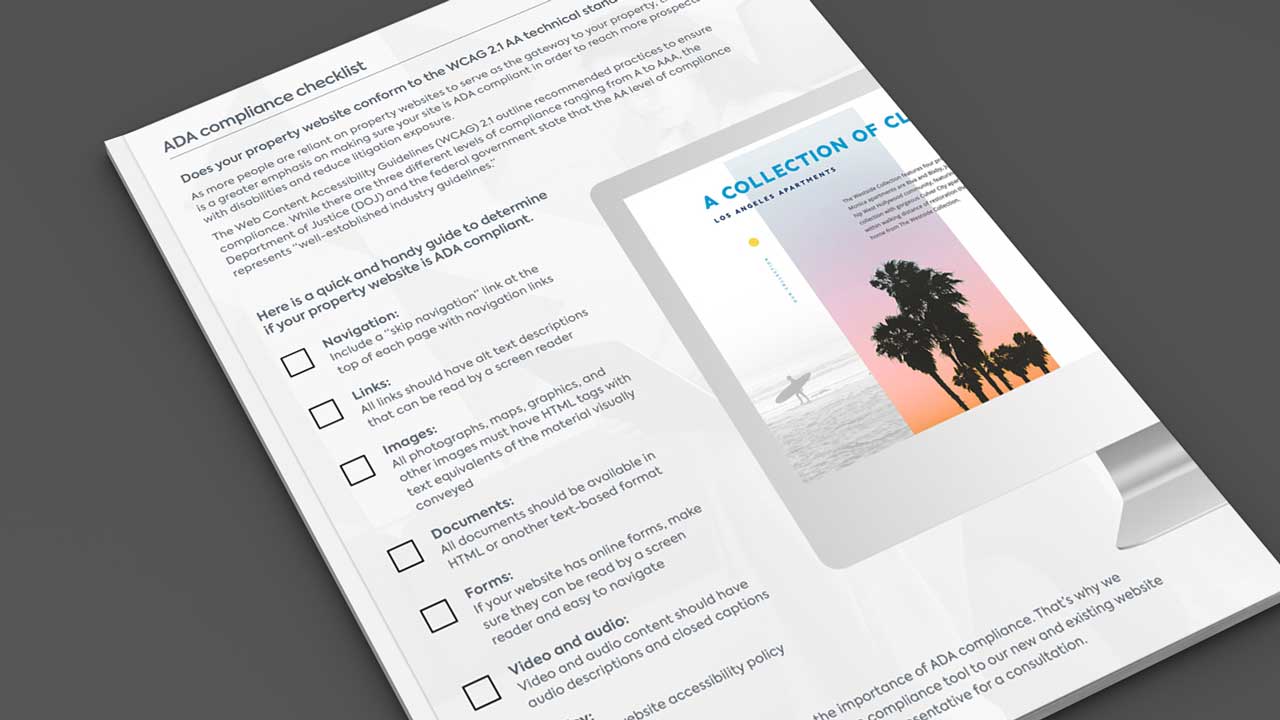 download whitepaper
thank you
Here's your whitepaper, LeaseLabs ADA Compliance Checklist
Have a question about our products or services? contact us