a look back at 2017 with leaselabs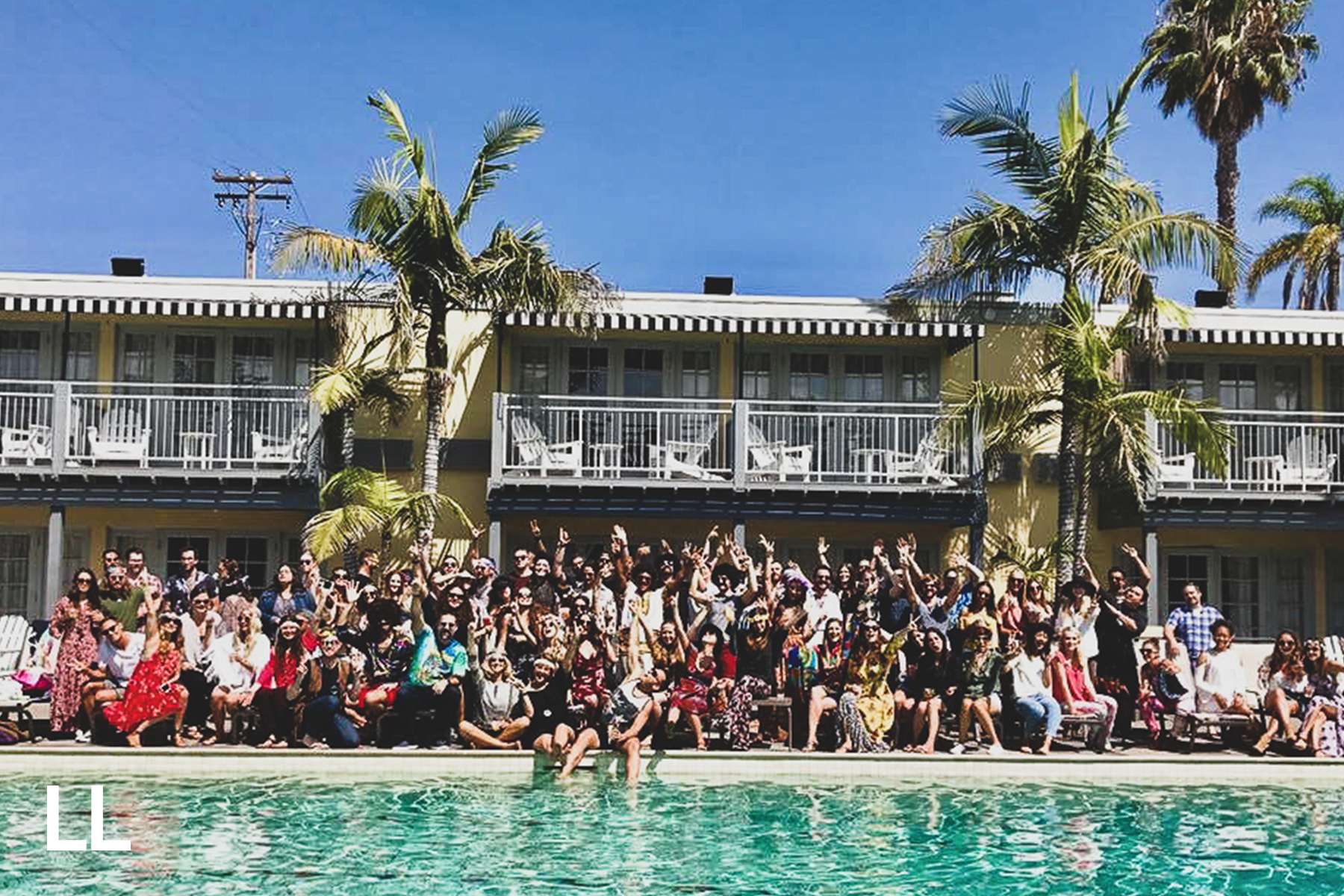 LeaseLabs had an exciting close to a very prosperous year, that wasn't only filled with product launches and trade show conferences, but also a year full of milestones, accolades, and positive news. As we begin to look ahead to 2018, we'd like to share a few standout accomplishments the LeaseLabs team worked hard to achieve. Here is a look back at our 2017. 
product launches
LeaseLabs One: Marketing Dashboard – Reporting
To start the year, we launched a new reporting feature for our LeaseLabs One Dashboard users. The Dashboard touts amazing benefits, such as immediate insights into the performance of your website and digital marketing campaign analytics. Our clients now receive a monthly report that highlights all major KPIs and provides easy-to-read graphs of month-over-month data on all digital marketing campaigns.
Reputation Management
In February, we launched Reputation Management, a proven key asset of a Full Stack Marketing strategy. This new service allows our clients to monitor reviews on popular online review platforms, verify property information across a multitude of directory websites, and generate reviews for their properties. Reputation Management empowers property managers and multifamily marketers with the ability to not only resolve issues within communities as they happen, but reach out to residents who have a positive story to tell. 
We shared more about this concept, also coined social proof, in a recent blog post to elucidate the importance of managing your property's reputation online.
The Search Marketer
Lastly, The Search Marketer launched during that same quarter. LeaseLabs identified the need of a more robust PPC management service that would fit a larger range of property marketing budgets. Our new PPC platform immediately enhances your search engine presence and visibility through paid search, remarketing, Gmail advertising, and call tracking. The platform works to build a strong brand presence across popular search networks such as, Google, Bing, and Yahoo, and allows users to track campaign success with conversion optimized landing pages.
awards and press
An exciting chain of events that unfolded this year were the recognition we received from a variety of prestigious organizations across the world. To kick-off the year, we scored our fourth spot on the 2017 Inc. 5000's list of the fastest-growing private companies in America. This year, we rapidly progressed from last year's No. 2,405 spot to No. 1,846. 
Further, we ranked #92 for Entrepreneur 360's Best Entrepreneurial Companies in America!
LeaseLabs was also featured in the Silicon Valley Review's featured piece on the Top Ten Fastest Growing Marketing & Advertising Companies of 2017. The article focused on our accomplishments and phenomenal growth over the past few years. 
LeaseLabs founder and CEO, Dana Zeff, received recognition from the 2017 Stevie® Awards for Women in Business. Zeff won the Bronze in the following categories: Female Entrepreneur of the Year; Female Executive of the Year; Woman of the Year In Advertising, Marketing & Public Relations. We announced this big win on our blog as well.
Achievements in web design, development, and branding were yet another area that was recognized. Nine websites, built and designed by LeaseLabs were awarded Gold and Silver recognition by W3, two were awarded finalists by the NAHB Pillars, and 1 branding project won a Merit award for the HOW international design awards.
W3 Award Winners for Web Design Excellence
Journey Through GeoTargeter – Interactive Infographic

Gold – Landing Page for Marketing
Silver – Animation for Marketing

The Alabama, Peak Campus

Silver – Real Estate Websites

The Atlantic Delray, Atlantic Pacific Companies

Silver – Real Estate Websites

The Danforth, Lincoln Property Company

Silver – Real Estate Websites

Victory Place, Lincoln Property Company

Silver – Real Estate Websites

Vici, H.G. Fenton

Silver – Real Estate Websites

The Lodge, University Student Living

Silver – Real Estate Websites

The Atlantic Cypress Creek, Atlantic Pacific Companies

Silver – Real Estate Websites

Kentwood Homes, Alliance

Silver – Real Estate Websites
NAHB Pillar Awards: Finalist for Best Property Website of 2017
Vici, H.G. Fenton

Finalist – Best Property Website

Victory Place, Lincoln Property Company

Finalist – Best Property Website
HOW International Design Awards 
The Martin

Merit Award Winner
Category: Miscellaneous (style guides, complex promos, etc.)
trade shows and conferences 
This year, LeaseLabs had the pleasure of attending many events across the country, allowing us to catch up with friends and colleagues as well as create relationships with new companies throughout the multifamily industry. Our team made their way from coast-to-coast providing information on the latest multifamily marketing trends and educating others about our Full Stack Marketing services. Here are some highlights:
Multifamily Social Media Summit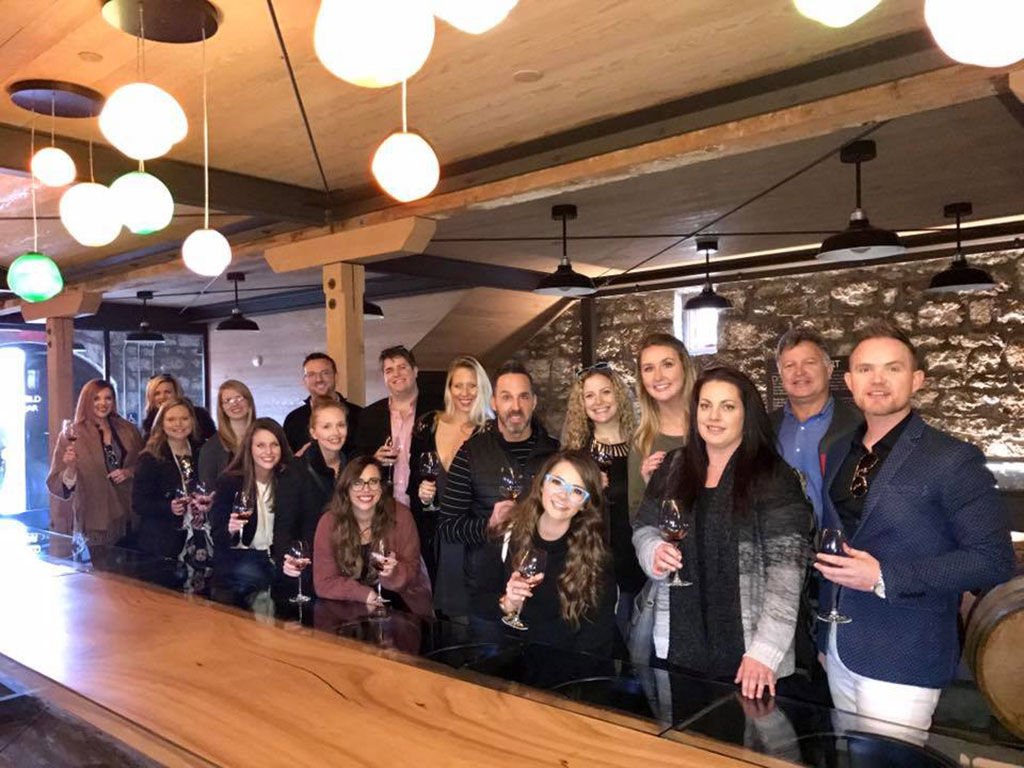 NAA Student Housing Conference 2017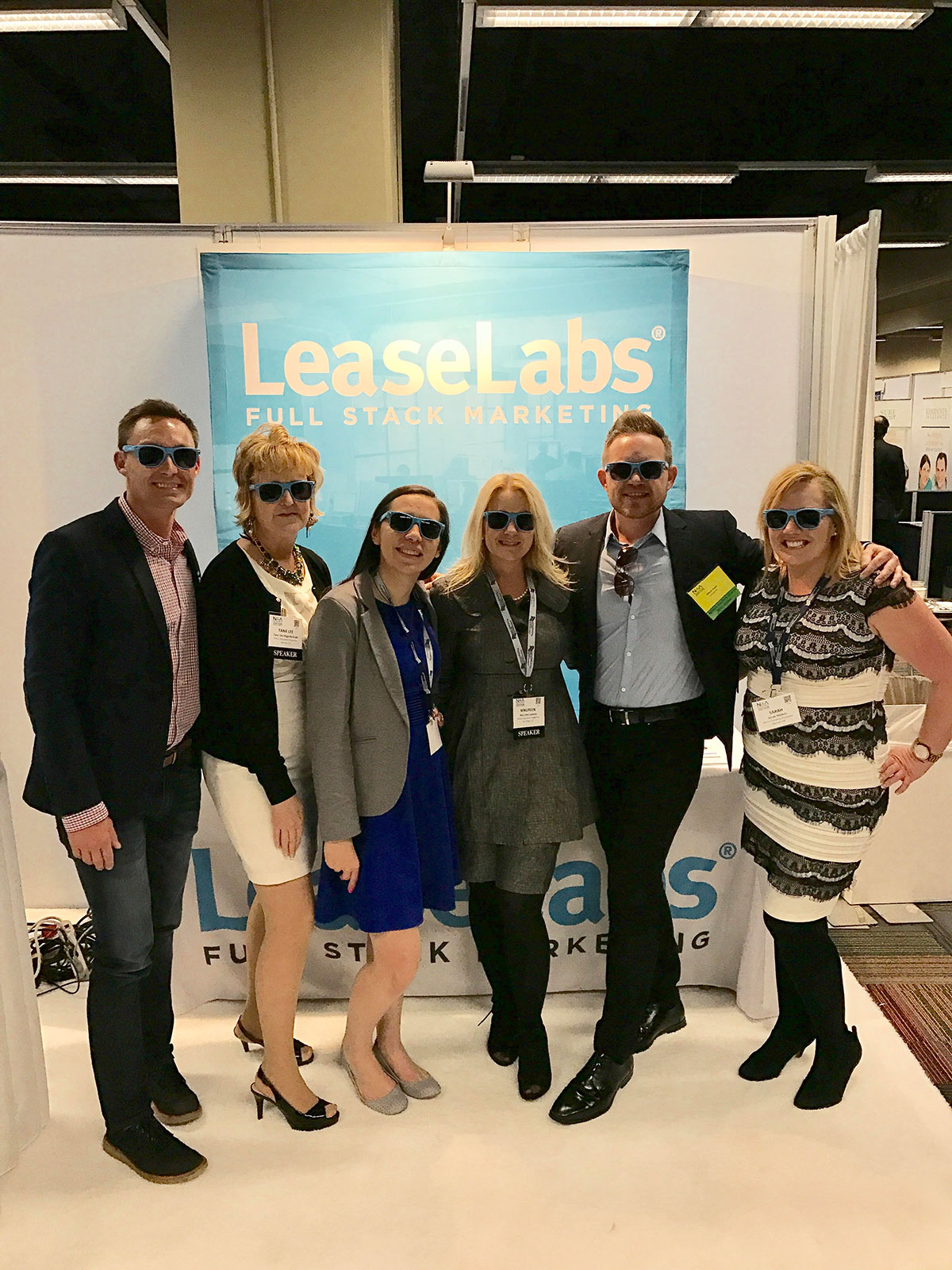 Texas Apartment Association Conference 2017

NAA Education Conference & Exposition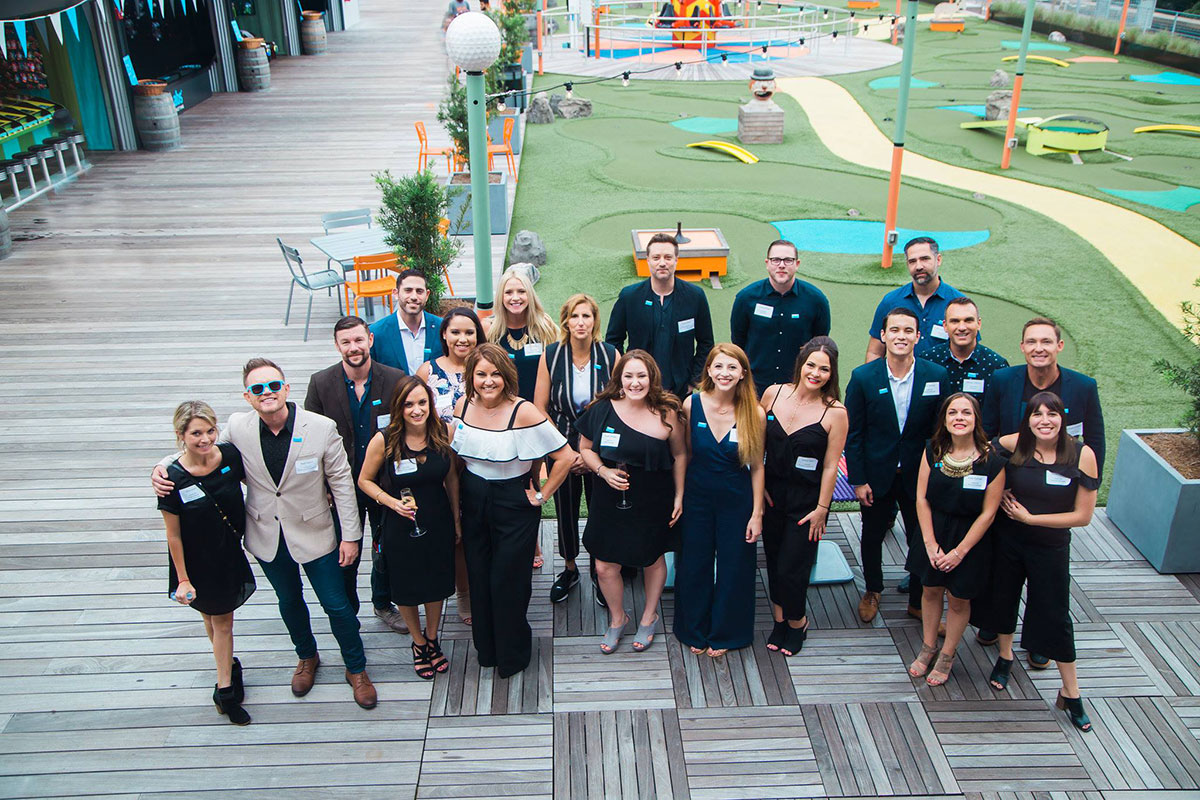 NMHC OPTECH Conference & Exposition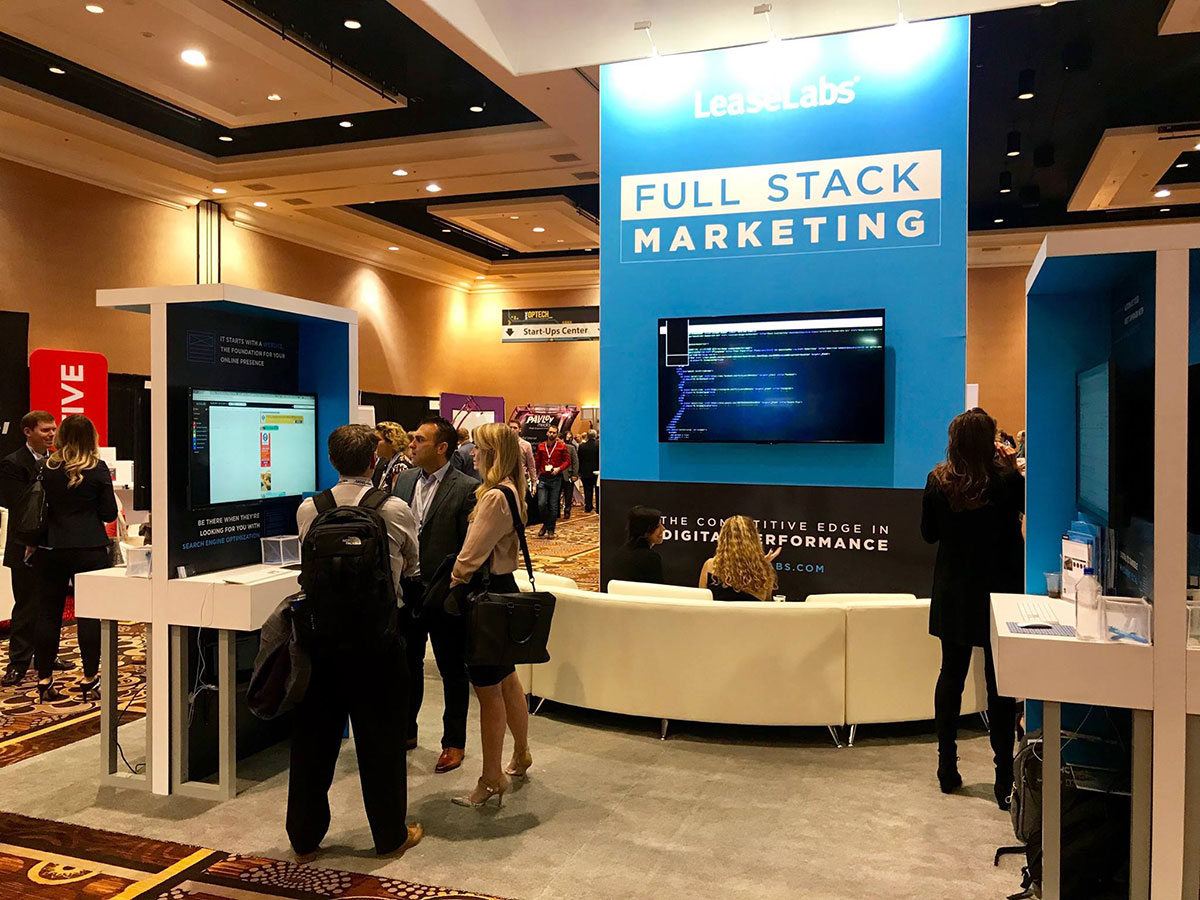 our people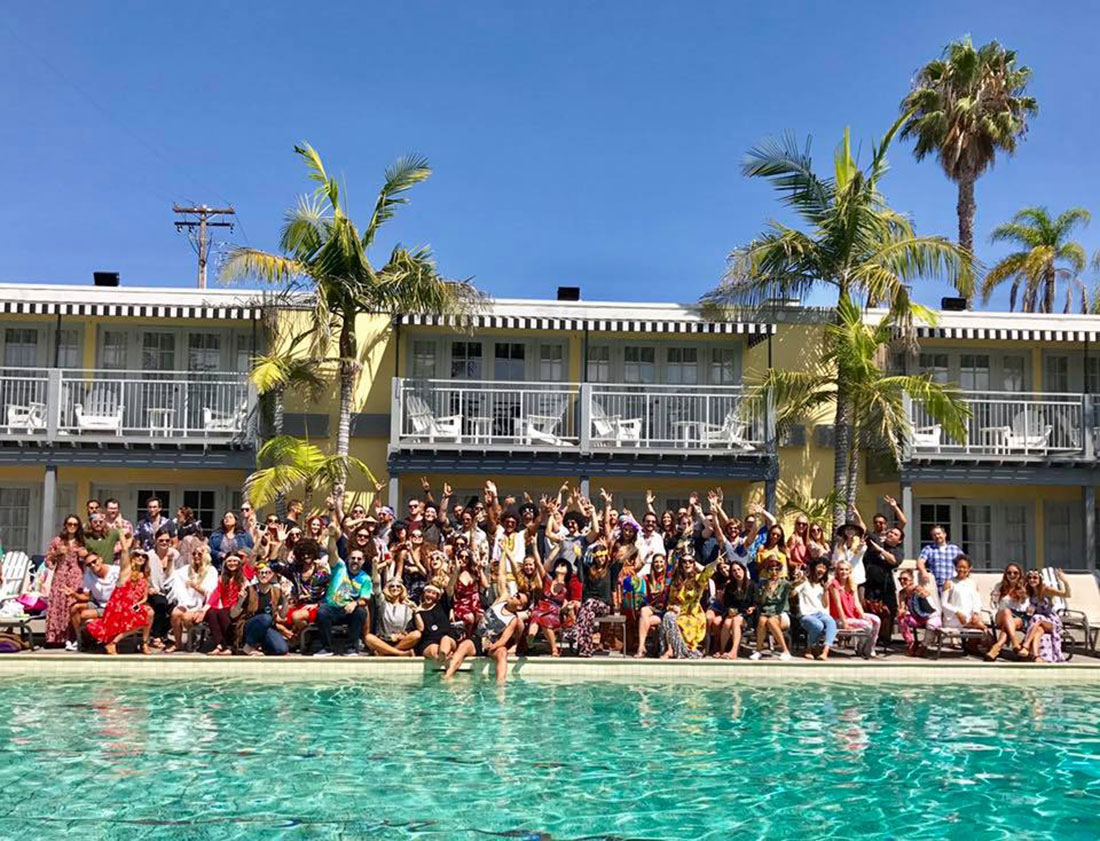 In 2017, LeaseLabs experienced an impressive growth in team members. Starting at 77 team members at the beginning of the year, we are now exceeding more than 110! To further support our rapid growth, Amanda Maclin was promoted to Vice President of Business Development. As we noted in our August Press Release: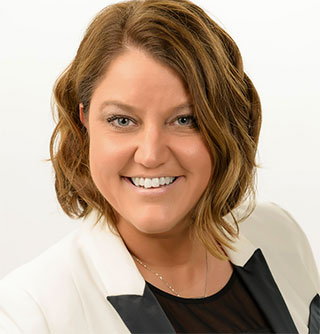 "Maclin's experience spans 24 years as a property management company executive. When she first joined LeaseLabs in 2013, Maclin worked in the Operations and the Marketing Department, with her focus being national brand expansion initiatives. Her experience, which even includes being a prior LeaseLabs client, shaped up to be the perfect fit."
Under Maclin's leadership, in combination with Mark Ham, Associate Vice President of Business Development, we built a multitude of exciting new partnerships.
our work
Throughout 2017, our team designed and built 600+ websites, completed 20+ branding projects, and managed more than 600 digital marketing campaigns. Below are a few examples of the projects we worked on this past year:
vici: branding and website design and development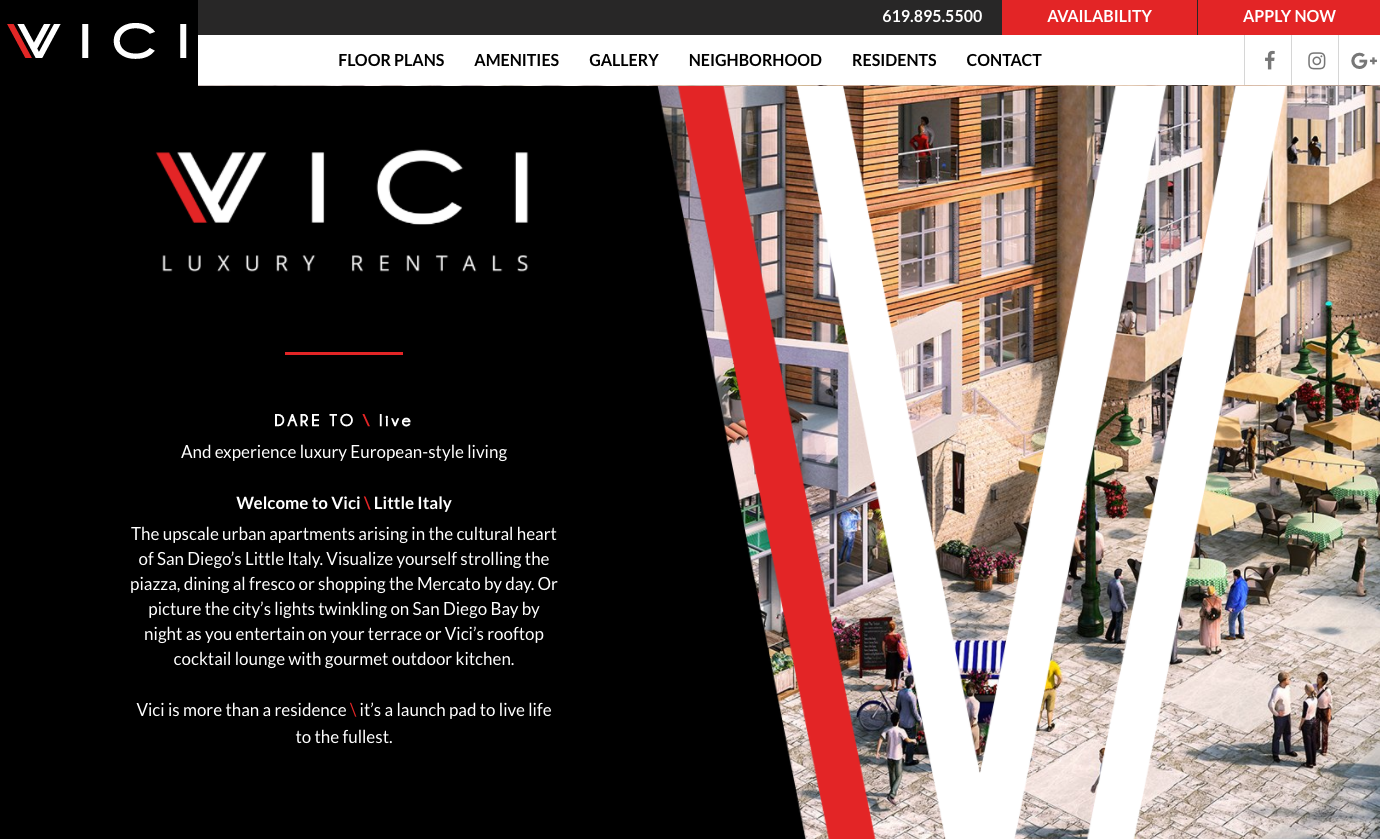 When H.G. Fenton and the Piazza Famiglia project first approached LeaseLabs, construction of Vici was just getting underway. They sought a marketing partner that could support their goal to brand and bring to life the development's creative idea to transform San Diego's West Date Street into a mixed-use development.
LeaseLabs set out to create a singular brand image representing the unique offerings of Vici. By pairing uplifting and insightful, targeted messaging with striking imagery, the concept, "Dare To Live," was born.
 olympus property: corporate website and property full stack marketing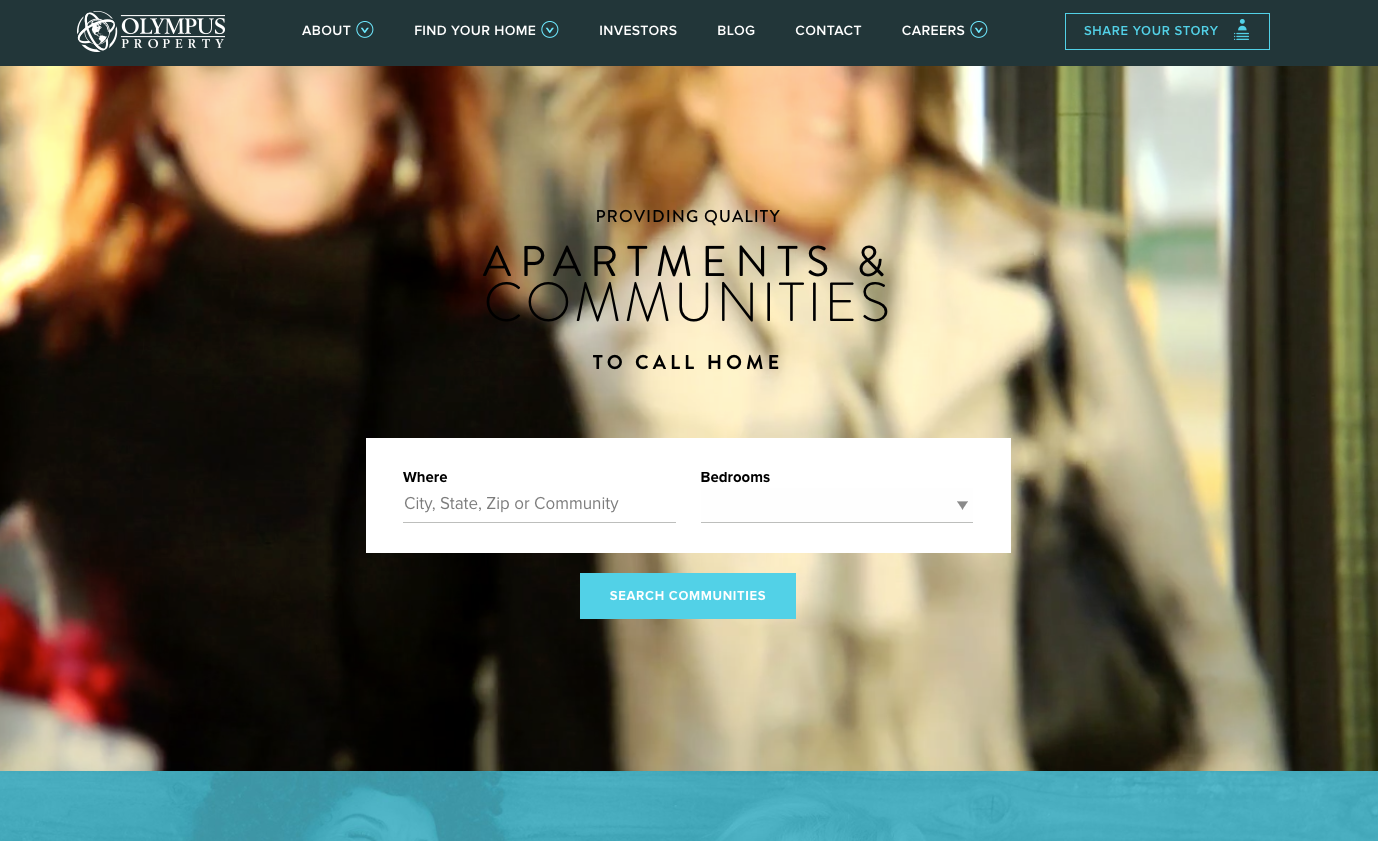 Olympus Property's corporate website underwent its second redesign and now boasts new features and functionality that creates an even more engaging user-experience.  With a clean design and clear user-paths for prospective residents, olympusproperty.com is at the forefront of web design and development.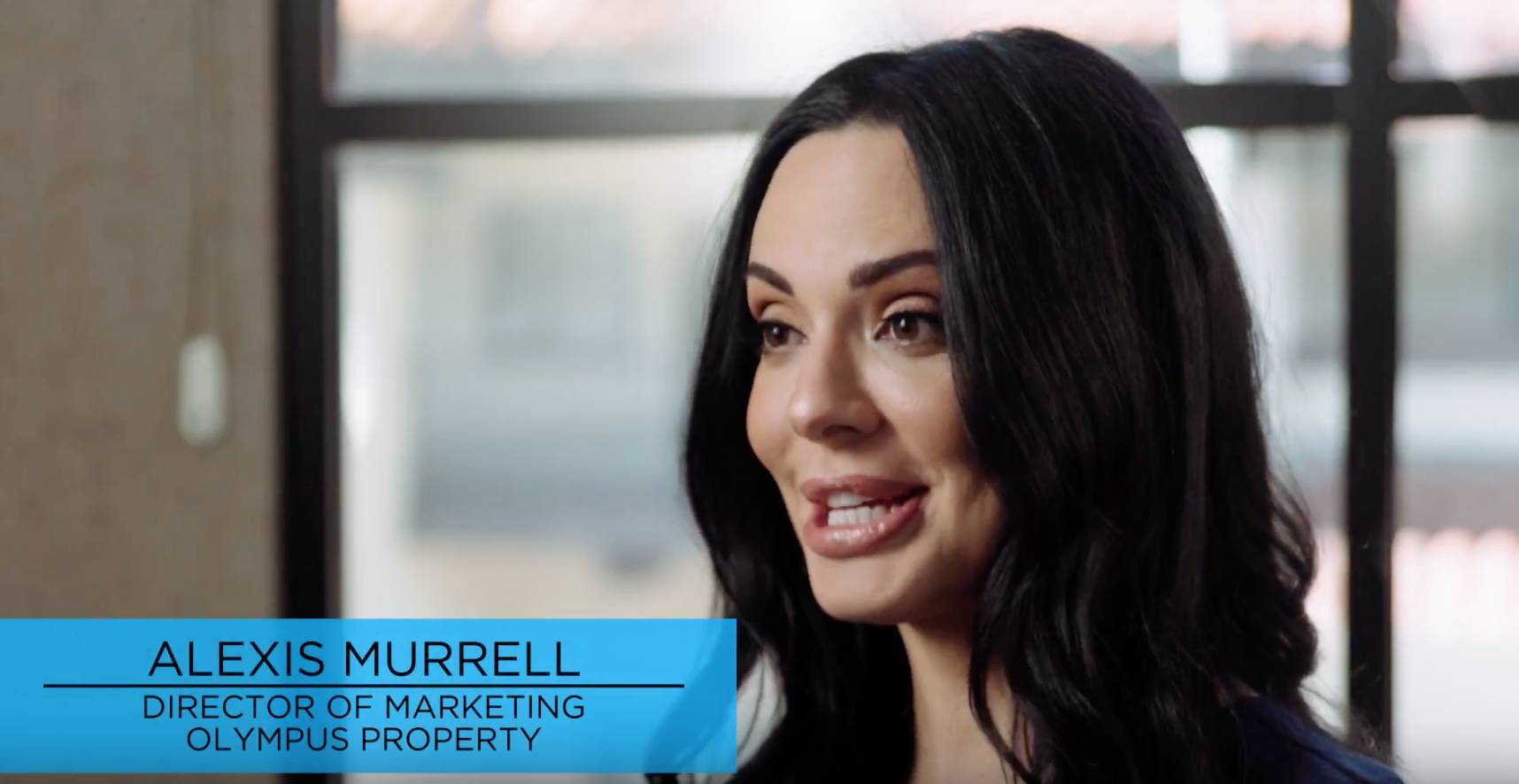 "I love working with LeaseLabs, they truly are a marketing partner," Alexis Murrell, Director of Marketing for Olympus Property stated in a recent interview on our Masterminds Series, "LeaseLabs is not your typical vendor. They truly go above-and-beyond to ensure success and maximize your marketing budget. They have kept us ahead of the game, and we have a clear vision of our marketing plan."
the martin: branding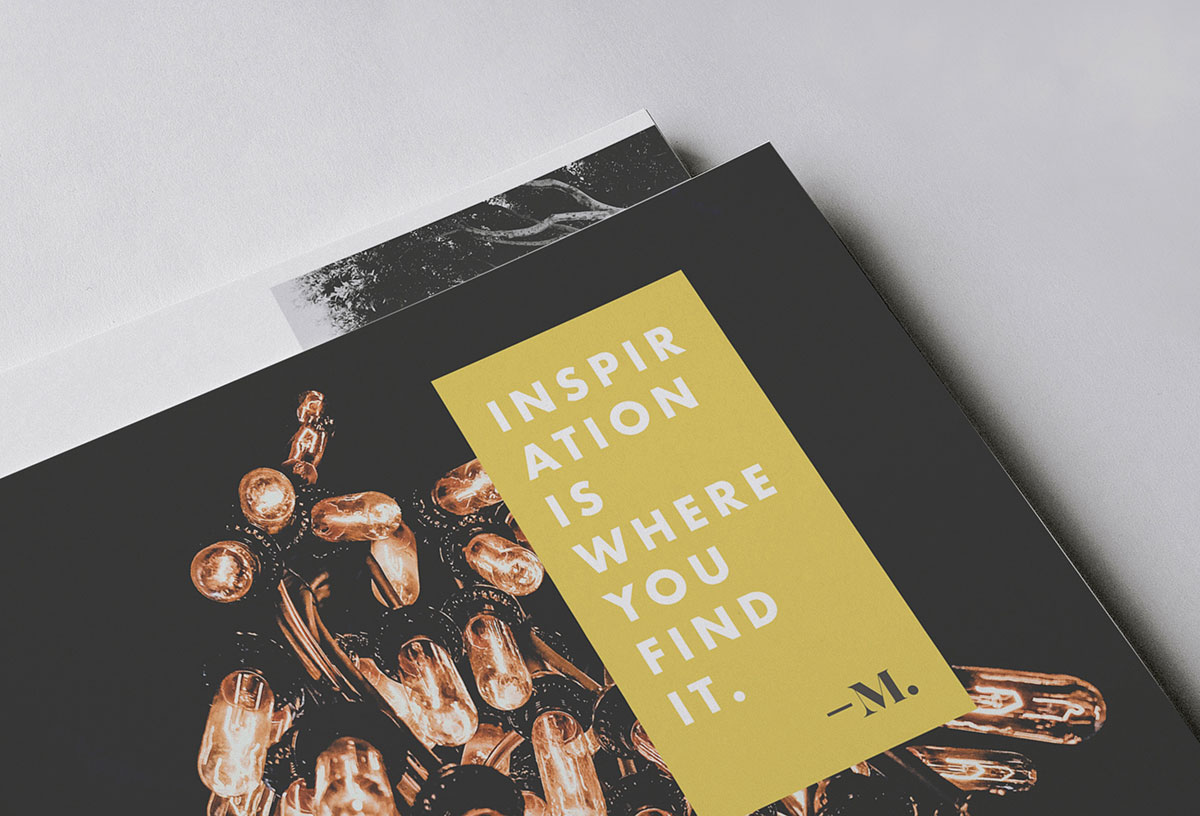 The Martin's branding received a Merit Award by HOW Design International. It was designed to seamlessly invite prospects into the lively ecosystem of the Dogpatch District in San Francisco. Named after the Martin Brothers Shipping Company, a former occupant of the project site, The Martin offers 92 luxury apartments with unobstructed San Francisco Bay views, waterfront access, and close proximity to one of the nation's strongest job markets—downtown San Francisco.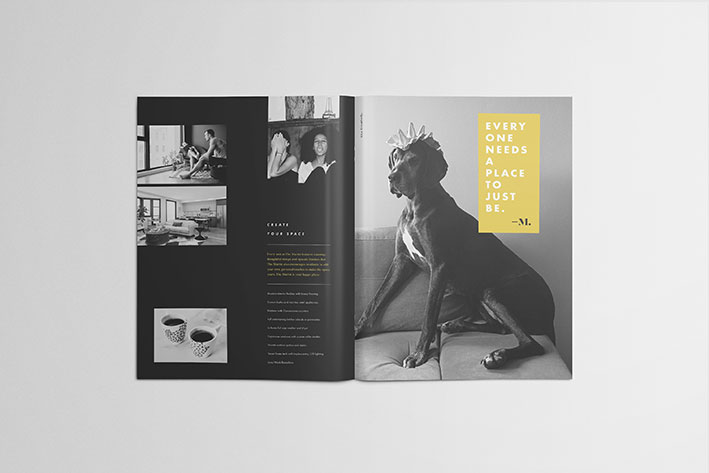 We introduced a progressive brand concept based on its existing logo design and crafted a campaign that tells the story of "who" The Martin is for its prospects. Our creative team channeled the vibe of Dogpatch into a "make-it-your-own" invitation to prospects. Messaging was consistent with exploring the world outside your door while creating unique experiences within your own walls.
IDEA1: branding, website, and full stack marketing
Last, but certainly not least, was I.D.E.A.'s –  IDEA1 project, managed by Pinnacle Living. We collaborated to create a strong concept to build out and evolve a brand based on gentrifying an entire district in downtown San Diego. IDEA1 wanted to develop a hyper-modern mixed-use property for Millennials, 30-somethings and tech-savvy professionals that promotes it as a terminus in the East Village San Diego.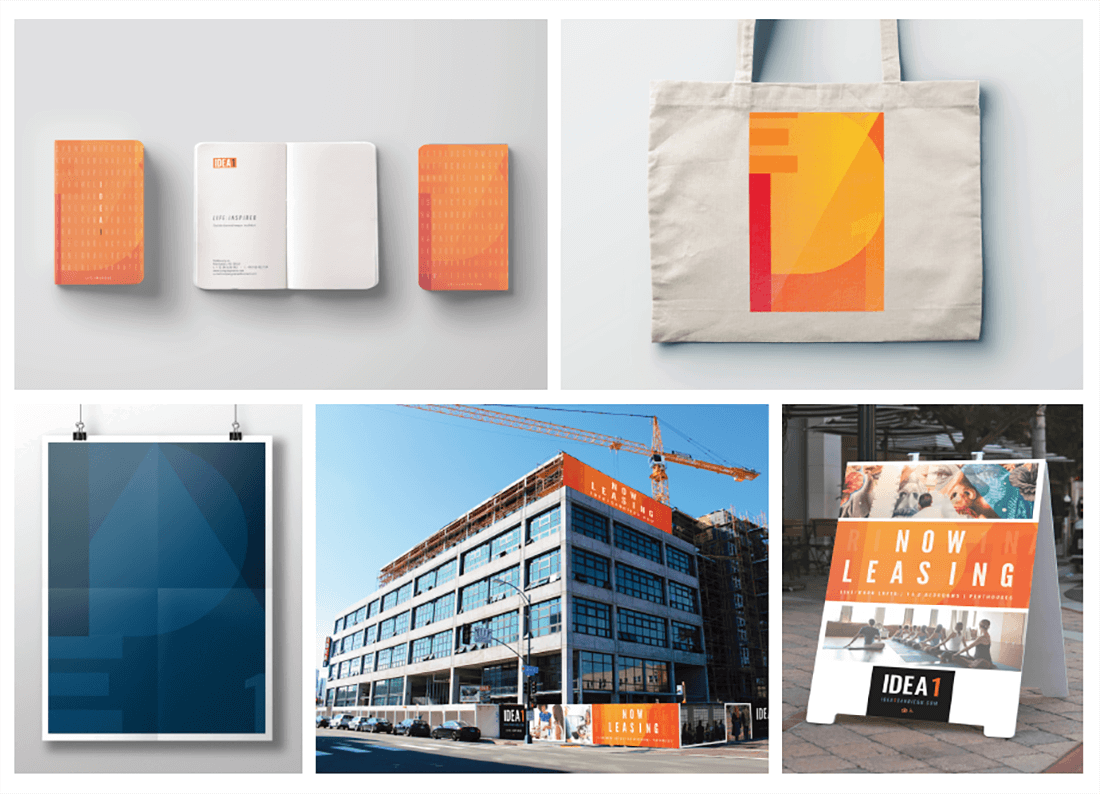 Our goal was to provide original concepts, collateral, and signage that showcased the originality of the property. Using bold orange as the anchor, we portrayed features through energizing designs that embraced its Art District roots. Its pavilion, The Hub, a coworking/co-mingling space for residents and locals alike, was front-and-center throughout. Movie nights, food trucks, Wi-fi-ready workspaces paired with inspiring messaging/imagery invite you into the "Live. Work. Create." positioning. 
the future
2018 is lining up to be just as successful as this past year and our team couldn't be more thankful to everyone who helped make this happen!
If you would like to stay on top of current LeaseLabs news, update's or industry-leading blog posts, subscribe to our LeaseLabs Blog here. 
---